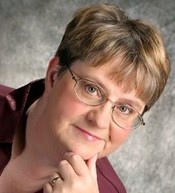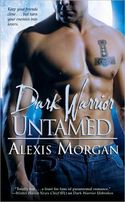 Twenty plus years ago, when I first started out to write a book, I managed to eke out about twenty-five pages before the story came to a screeching halt—as in I was screeching because I couldn't make it go any farther. After some thought, I decided I'd started in the wrong point in the action. I tossed the original version in the corner and started over.
Can you guess what happened? Yep, twenty-five pages later I once again found myself mired in the muck and going nowhere fast. Where had I gone wrong? I had internal conflict. I had external conflict. I had a hot undercover copy for a hero, and a heroine who had a lot of spunk despite finding herself being held
captive by the bad guys.
At the time, I couldn't figure it out. And not only had I gone wrong, but I also gave up. I'd tried to write a book. Maybe it just wasn't in the cards for me. But then, a few months later, another story idea started unfolding in the back of my mind. Hmmm.
It was a western—sort of. You see there were these alien warriors who'd been drawn to the U.S. in the 1860's to put an end to the Big Bad that had destroyed their world before coming to Earth. Although they could never go back home, the members of this band-of-brothers were willing to sacrifice themselves for the greater good. The book practically wrote itself. Although it never sold, it did contain the roots of most of my later sales—westerns and paranormals.
The difference between my first effort to write and my second? I'd have to say it was the underlying theme. Most writers are drawn to telling a specific kind of story because it allows them to explore specific underlying themes that they find fascinating.
For example, I have friends who write stories who write wonderfully emotional stories about family—finding family, creating a family, reuniting with family. There are endless variations in the details, but the driving force is still family.
While family often plays a role in my stories, the driving force in my stories is usually the hero's devotion to duty and honor. Those two traits define his life and have sculpted him into the alpha hero I love to write about. There's just something about the warrior hero that really resonates with the kind of story I like to tell. It doesn't matter whether he's a U.S. Marshall saving the day when the bank robbers ride into town or a Talion determined to protect his ruler and his people. The motivations and themes are the same. Grey Danby, the hero in my latest book, Dark Warrior Untamed, is a perfect example—he's torn between his powerful attraction to Piper, the heroine, and his duty to his people. He's a man with a divided heart. If he makes the wrong decision, it's not just his honor that's at risk, but the lives
of those he is sworn to protect.
When it comes to the books I read, it's often these same warriors who stick in my mind long after I've finished reading their story. Here's a short, but incomplete, list of some favorites: Grant Sullivan (Linda Howard's – Midnight Rainbow), Gabe (Rachel Lee's – Miss Emmaline and the Archangel), Zsadist (J R Ward's – Black Dagger Brotherhood, Stefan (Patricia Brigg's Mercy Thompson series), and so on.
I'd love to hear about some of your favorite warrior heroes—who are they and why do you love them so? After all, I'm always willing to add a new favorite to my list.
To comment for a chance to win on Alexis' blog please click here.