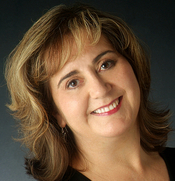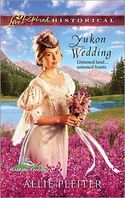 You know that commercial that ends with the question "What's in your wallet?"  Mack Tanner, the hero in my newest release YUKON WEDDING has something in his wall.  As a matter of fact, his new bride-of-convenience Lana is sure he has secret somethings stashed in every room of their new home.  Mack's got serious trust issues where banks (and gold miners and women for that matter) are concerned.  It was fun to take a man who has been alone too long and invade his life with a feisty woman and a frustrating-but-adorable toddler.
Mack buries a treasure to keep the world from getting at his fortune.  As a matter of fact, he goes to all kinds of trouble to keep the world from his gold, but if I told you the details I'd ruin the story for you.  Be assured that much mayhem takes place before Mack realizes he needs a bit more trust in his life (and in his soul).
All that hiding got me thinking, though.  Where would I hide a treasure?  Now I'm not talking about hiding the chocolate, where you stand inside your pantry and swallow down the Hershey's to say "nothing" when your preschooler asks "whatcha doing mama?"  I mean expensive trinkets.  If you had a real treasure and no safety deposit boxes or fire safe boxes, where would you turn?
There's that niche under the deck.  Hollow out a book in my bookshelf?  We won't talk about the time I hid my dirty Cuisinart food processor bowls in the oven when guests came, then forgot about them and turned the oven on.  Let's just say the folks at Cuisinart's customer service number got a good laugh off me that day.  You could hide jewelry in my iron because I never use it.  Come to think of it, the possibilities are endless as they are humiliating!
So, here's my game for you readers today: you have a $10,000 diamond ring.  Where would you hide it?
To comment on Allie Pleiter's blog please click here.