When it comes to lovers of all things romance, there's one thing you can say about us: we're connoisseurs of heroes. Dark and brooding, alpha and controlling, quiet loners, lovestruck romantics, we've seen them all and we know what we like.
But one hero seems to rise above the rest of the princes and motorcycle gang leaders and billionaires out there for me, and that's the musical hero. I can't get enough of them in romance! There's something about a man in touch with his romantic, creative side that hits me right in the feels every time, so much so that in Society Girl, my dark, secret society romance for Entangled, I wrote a sexy, musical hero! Our heroine, Samantha, is a cynic through and through, but the sexy British musician Daniel wins her over with his sexy accent and his music.
In researching Society Girl, I made a huge chart of my favorite musical heroes…And today, I wanted to share my top five (Well, six and an honorable mention!) with you!
Honorable Mention: Guy, That Thing You Do!
That Thing You Do! Is a long-forgotten classic of the 1990s, and while Tom Hanks totally steals the show as the manager of a one-hit-wonder band, Guy Patterson, the Oneders' drummer, makes me swoon every time I watch this movie. Alas, as this movie isn't technically a romance, he can't land in the top 5, but I dare you to watch this movie and not fall for him anyway!
Johnny, Penelope
In the underrated fairy tale romance, Penelope, the ever-adorable James Mcavoy plays Johnny, who tries to convince Penelope (a girl cursed to live as a pig) to fall for him even though he can never see her. He's a down-on-his-luck piano player, and in one practically perfect sequence, he tries to get Penelope to guess which instrument he plays by playing, well, all of the instruments. Most of them badly. But when he does end up playing "You Are My Sunshine" on the piano for her, it's so beautiful and heartbreaking that you'll fall for him just like Penelope does! And besides, look at that smile! Who could resist it?
Alex Fletcher, Music and Lyrics
We don't really make rom-coms like Music and Lyrics anymore, and that's such a shame because Alex Fletcher, a washed-up 80's popstar trying to ghostwrite a song for a Britney Spears-like singer, is truly one of the great rom-com heroes of all time. While the song he writes with Drew Barrymore is gorgeous and heartfelt, he reaches Peak Romance Hero when he takes to the stage at Madison Square Garden in front of millions of fans to sing an apology song to her. I swoon every time!
Captain Von Trapp, The Sound of Music
 Was there ever a little girl who didn't fall head over heels for Captain Von Trapp the first time they watched Sound of Music as a little girl? I mean, he sings! He dances! He sasses! He fights Nazis! What's not to love? Christopher Plummer's performance is enough to encourage all of the scientists of the world to come together and build a time machine so we can all go back and try to romance him in his prime.
Sky Masterson, Guys and Dolls
 When I originally pitched Society Girl, a book that centers around a romance growing from a bet, I pitched it as "Guys and Dolls meets Downton Abbey." …Mostly because of how much I love Sky Masterson. While Marlon Brando is more known for his edgy, Alpha male roles, Sky Masterson allows him to show off his romantic range and his vulnerability. He's badass and at the top of New York City's underworld, but he's also got a big heart, especially for the woman he loves. And he sings! Is he perfect romance novel hero material or what?
1.Christian, Moulin Rouge
To be fair, whenever I put together a list of my favorite romantic heroes, Christian from Moulin Rouge always sits at the #1 slot. He was part of the main inspiration behind Daniel in Society Girl – a romantic at heart who is looking for love…only to find it with the one person who's sworn off of love forever. The tragedy and their unwavering belief in love is what makes them so romantic, and Christian will always make me sigh when he starts singing "Your Song." 
Now, I want to hear from you! Who is your favorite musical hero? It can be from a movie, from a TV show, from a book or even real life, but I want to hear about him! And if you love a swoony musician hero, make sure you check out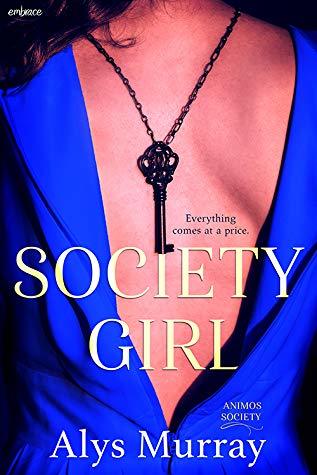 Sam Dubarry is a cynic. Growing up in the foster system in NYC does that to you. And falling in love is by far the stupidest thing you could do in her opinion.
But there's one thing she craves more than anything—family. The illegitimate American daughter of an English Lord, Sam is desperate to make her father take notice of her. Which is where the Animos Society comes in.
The exclusive Oxford University club is her family's legacy—and full of the worst kind of rich men. But becoming the first female member will take everything she has. Maybe more.
Daniel Best is the one man who truly sees Sam. The real her. The new mechanic for her father, Daniel is everything the Animos' aren't. Kind, honorable, good. But then the worst thing she can imagine happens…
The Society will let her in, if she destroys the one person she might be falling in love with first.
New Adult | Romance | Romance Contemporary [Entangled Embrace, On Sale: August 19, 2019, e-Book, ISBN: 9781640638532 / ]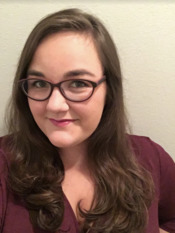 Alys Murray writes novels for the romantic in all of us. Born and raised in New Orleans, she received her BFA from NYU's Tisch School of the Arts and her Master's in Film Studies from King's College London. Though she's moved away from home, she'll always be a Southern girl at heart.