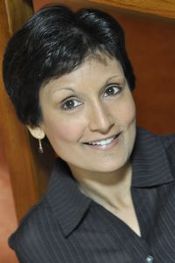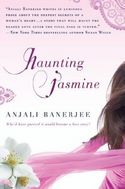 People often ask writers, "Where do you get your ideas?" Neil Gaiman said, "I make them up… Out of my head." Robertson Davies said, "I don't get them; they get me." Some authors say something visual – a news clip on TV or a magazine article—might spark an idea. Some say their ideas come from other people, other industries, the act of writing, or God.
Confession: my ideas come from nowhere. Yup, they just appear. Out of nowhere. Well, okay. Maybe the idea rises from some misty spot in my subconscious mind—the unknown world where anything is possible, where I'm still a child bursting with wonder and a sense of possibility, asking "What if…?" or "I just want to see if there's another world over that hill…"
When I was a child growing up in Canada, we often visited a family friend, an eye surgeon who lived in a palatial mansion full of spiral staircases and hidden rooms. I loved getting lost in that old house—I often expected to tumble through a door into Narnia.
But I didn't need to explore a mansion to find magic. The forest trail right behind our house led me to a giant, spongy moss garden surrounded by a canopy of silver birches. I pictured fairies flitting through the branches, goblins hiding behind tree trunks.
As an adult, I still imagine things that, well, may or may not be real. I've never lost the feeling that another world might be just around the corner. The enchantment is a glow in my soul. So I've added – perhaps subconsciously—touches of magic realism to nearly all my novels. In IMAGINARY MEN, a young matchmaker sees sparkling threads connecting lovers to each other. In INVISIBLE LIVES, a sari shop owner has an uncanny ability to choose exactly the right sari for her customers. And in my new release, HAUNTING JASMINE, a young divorcee, Jasmine Mistry, has an unusual ability to see the spirits of dead authors when she returns home to a Pacific Northwest island to run her aunt's beloved bookstore while her aunt is away in India. The bookstore is, you guessed it, in a Victorian mansion with a twisty staircase, hidden rooms, and temperamental ghosts. They lead Jasmine to fall in love with an enigmatic young stranger who blurs the lines between fantasy and reality.
I loved sprinkling touches of Jane Austen, Edgar Allan Poe, Beatrix Potter and other spirits into the mix of romance and a woman's journey to reinvent herself.
If you were to ask me where the idea came from, I might say… from my childhood love of reading, my respect and love for booksellers, my love for ghost stories, love stories, and haunted mansions. But that wouldn't be the real answer. You would have to ask my inner child, the one still bursting with wonder, but she's busy exploring a haunted house with spiral staircases, looking for doors into other worlds.
Second best option, visit my website, to learn more about my novels. You can watch the book trailer for HAUNTING JASMINE here. I included a photograph of the haunted Walker-Ames house in Port Gamble, WA, on which Auntie's Bookstore in the novel was based.
You can read the first chapter of HAUNTING JASMINE here
Praise for HAUNTING JASMINE from Publishers Weekly:
"Banerjee's opulent prose is as colorful as Auntie's cherished keepsakes, and gently ironic supernatural elements—such as Jane Austen's ghost telling Jasmine "We love, we lose, but we can love again"—add dimension to a romance that spins refreshingly into a quirky, surprising denouement."
Contest: Post a comment on this blog, and I'll enter you to win a signed copy of HAUNTING JASMINE.
To comment on Anjali Banerjee's blog please click here.