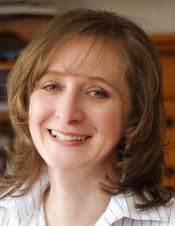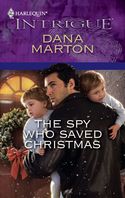 I love writing. I love creating characters with nothing more than a blank page and an active imagination, then breathing life into those characters with my words and emotions.
When I worked in corporate America, writing was my hobby and my lifeline. I spent far too many hours each day lost in the maze of cubicles, but because writing was my hobby, I could escape that gray world every time I thought about the story I was writing at the time.
Now I'm blessed with the opportunity to write for a living. THE SPY WHO SAVED CHRISTMAS is my twenty-third book with Harlequin Intrigue, a number that astonishes and humbles me. I still love writing as much as I ever did, and I know how lucky I am to have the freedom to do something professionally that gives me so much pleasure personally.
But…
You knew a "but" was coming, didn't you?
But once I began to sell my books, I no longer had a hobby. I couldn't exactly just switch my former vocation and avocation. Well, I could, but who wants to create spreadsheets and PowerPoint presentations in their free time?
So I decided that I needed a new hobby. Having a hobby is an important part of living a well-rounded life.
A couple of years ago, I took up oil painting. I mentioned painting here and there, and readers kept asking me to share my work. It took some time, but finally I felt confident enough to post a few of my paintings to my website,
My books are dark and dangerous, with action from page one straight through to the end, action that only takes a breather for tension of a different sort altogether — sexual tension. So you might expect my paintings to be edgy and harsh. They're not. I tend to paint pastoral scenes, peaceful slices of an idyllic life.
My books are hot and fast-paced, so you might expect my readers to have a take-no-prisoners attitude toward the world. They don't. Turns out, I have the sweetest readers in the world. They're unfailingly kind and generous when they write to me about my artwork.
What are your hobbies? What do you do to relax? What is something you've always wanted to try, something that looks fun to you? What's holding you back from trying it?
Contest: If reading is one of your hobbies, I hope you'll pick up THE SPY WHO SAVED CHRISTMAS, and I hope you'll click the Like button on my Facebook page, . Every time we reach another 100 people, I'll hold a random drawing for an Amazon gift card, so be sure to suggest my page to your friends, too!
Also, one lucky commenter on today's blog will win a free copy of a book from my backlist.
Dana Marton is the award-winning author of twenty-three books with Harlequin Intrigue. The latest is The Spy Who Saved Christmas, more of a Die Hard kind of Christmas story than It's a Wonderful Life. High stakes, instead of fruitcakes. Dana is known for her fast-paced action and sexy, emotional romance. Dangerous men, thrilling women. Connect with Dana online at her website. and on her facebook page.
To comment for a chance to win on Dana's blog please click here.