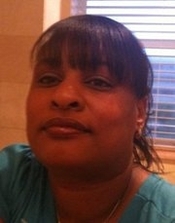 If someone asked you to tell them a little something about yourself, what would you say?
Now, imagine that everything you thought you knew was a lie. The woman that raised you isn't your mother. She doesn't even really like you. The man you thought was your father never existed. And you are from a long line of female assassins. Would your account of who you are change?
There's a saying, "If you don't know where you come from, you won't know where you're going."  This is what happens to Somiar Ayers. She is the daughter of Monica Ayers, the wealthy owner of several luxury resorts all over the world. She always knew she could control her dreams and looked at it as a harmless escape from reality. Or so she thought.
One night she gets a call from Monica requesting an urgent meeting. Monica tells her that she is adopted and her birth mother was part of a group of assassins called Dreamers. When Dreamers go to sleep at night, they astral project anywhere they want to go. They can change their appearance and leave no DNA or fingerprints. Her birth mother has been caught and only Somiar can get her back.
Malachi Walker's job as a wealthy hotel owner is the perfect cover for his inherited job as a Dream Catcher. His only passion is to rid the world of Dreamers, particularly the one that killed his best friend.
When he meets Somiar Ayers, his first instinct is to protect her at all costs. He believes she is being hunted by a Dreamer, the very Dreamer he is looking for.
Somiar must find her mother before Malachi realizes who she is. On her journey, she finds that nothing is as it seems, and she doesn't know who to trust.
So, I ask again, who are you? Before you answer, tell me one thing. Are your sure?
Leave a comment for a chance to win a ten dollar gift certificate for amazon.com.
About the author
A dreamer. That's how I would describe myself. Come to think of it, that's how most people would describe me. My family always thought it was funny when they caught me zoning out, my mind a million miles away. I'd suddenly smile or laugh for no apparent reason.
It's one of the reasons I fell in love with paranormal romances. I live in Atlanta, Ga, with the man of my dreams. We met in Korea while serving in the armed forces and after a two month courtship, got married. We've been together 23 years, have three wonderful children, and two grandbabies.
Since I've experienced a whirlwind romance, I developed an appreciation for stories that featured them.  I love that moment when the book ends and I get my "sigh" moment.  I want to write the kind of books I love to read.
That's where my dreams come in.  I've always been a vivid dreamer.  Most of my stories are based on them.  I love a good, original paranormal.
I can be found at http://shawndaltonsmith.com
To comment on Shawn Dalton-Smith's blog please click here.