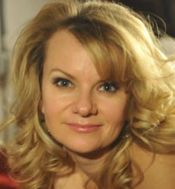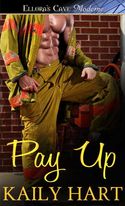 There's always a lot of discussion about heroes in romantic and erotic fiction. In many ways, it really is all about him, right? As readers, we need to find him likeable, redeemable (if he's bad and I usually hope he is) and HOT. At the end of the day, we have to fall a little (or a lot!) in love with him. But what about the heroine? What about her? What kind of heroines do readers relate to because if a reader doesn't relate to the heroine or her plight, the whole story falls apart. I think about this quite a bit and I spend a lot of time on developing what I call a "character map" for my heroines. I want my readers to really connect with them on some level, but I don't aim to write perfect characters. That would be boring. I want them to be real and that means having quirks and faults and of course, room to grow. I feel as if the reader needs to get invested in their journey. It's why I might throw in an embarrassing moment for my heroine, a mistake that you or I could make, a fear we might easily experience, a character trait that might be frustrating, but understandable. My characters have fully fleshed out backgrounds, details that never make it into the books, but it provides the needed motivation for their actions and allows the story to be driven forward. Yes, we might need to fall in love with the hero, but we have to understand and like the heroine. We have to be on her side, we have to want her to accomplish her goals and we want her to ultimately get her man.
So, what qualities does she need to have, should she have? What things about a heroine are just annoying, frustrating or pull you right out of a story? What traits might actually make you stop reading? Come on, I really want to know!
PAY UP by Kaily Hart
Neighbor. Friend. Lover.
At least that's what Carly Wagner wanted Rio Reyes to be. She'd settled for two out of three for almost a year and it just wasn't enough. Not anymore. When Rio proposes a shocking bet—of the sexual variety—she knows it's out of character and he's not really serious, yet she can't resist. The pay off could be finally getting her hands on the gorgeous firefighter she's drooled over since she moved in next door.
The timing had never seemed right for him and Carly, but that hadn't stopped Rio from imagining wild and wicked things about her. It had been a joke—sort of, but Rio's shocked when she takes him up on the dumbass bet. Now he's in a world of hurt, because regardless of who wins, he might be crossing a line he never thought he would and jeopardize a friendship that means more to him than anything.
About the Author
Kaily Hart, a seemingly straight-laced mother of four left corporate America and a high-powered, lucrative career to be a stay at home mom. Ha! That lasted about four weeks, during which time she realized she had a deeply repressed dream – to write. And romance at that! By day, Kaily plays conservative wife and soccer mom, but at night crafts hot and steamy tales of romance and love with gorgeous heroes who wouldn't dream of leaving the toilet set up. Ever. She's smart and sassy, at least in her own mind, and is trying her best to bring the alpha male solidly back to contemporary romance, one hot story at a time. Two years ago she never would have thought she'd be doing this, but now that she is? Well, you couldn't pay her enough to do anything else.
If anyone would want to contact Kaily (which she would love by the way) or just keep up with what she's doing, they can find her all over:
To comment on Kaily Hart's blog please click here.