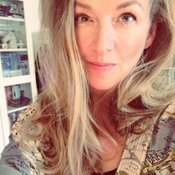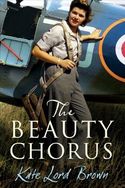 How many times do writers edit their manuscript before showing it to an agent or a publisher do you think? If they are anything like me, countless times. Once the agent has made a few editorial suggestions, there are more changes. Then, you work with the editor, the copy editor, the proof editor … By the time a book goes to press, the writer will have been over the manuscript so many times they can probably recite sections by heart. So when you are reading the same book over and over again, how do you keep it fresh?
The final, beautiful hardback copies of my debut THE BEAUTY CHORUS were delivered by DHL the day before publication. Opening the box, and seeing the real book was a dream come true. The first thing I did was sit down and read the book again – and it felt fresh. Of course, I knew what was coming, but falling in love with the characters again – laughing with them, loving with them, crying with them – had the quality and depth of a long relationship or friendship seen in a new light.
That, I think is the key to keeping a story fresh for a writer – and for a reader. You have to love your characters. For me, I have to write heroines I admire, and heroes I would love to sweep me off my feet.
Equally, I've always believed in 'write what you love' not the usual old write what you know. When I read a tiny obituary for a woman who had flown Spitfires during the war, I wanted to know more. I had a gut feeling it was a story that had to be told. I'm married to a pilot, but when I started out, I knew nothing about these amazing, brave and beautiful young women who had supported the Allies by ferrying fighter planes to squadrons, unarmed and alone. But I learnt – and the more I learnt, the more I fell in love with their story.
It was an honour to work with some of the 'real' Spitfire girls, who came from all over the US, UK and further afield to do their bit. They are in their eighties and nineties now, but every bit as brave, strong and modest as the fictional characters inspired by them.
Maybe that's the answer to keeping it fresh in writing, and in life – do something you love, learn something new every day. Now that my book is out in the world, I'm hoping people will find this story of some remarkable women as fresh and intriguing as I did – and a whole new readership will fall in love with them too.
Kate Lord Brown's début 'THE BEAUTY CHORUS' is being published by Corvus Atlantic April 1, 2011. Visit her blog
To comment on Kate Lord Brown's blog please click here.