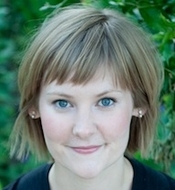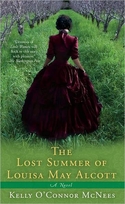 Like many readers, I have always loved LITTLE WOMEN and read it many times. But I didn't know very much about Louisa May Alcott until I picked up a biography of her at the library. What I learned was surprising and intriguing. Louisa wrote many more novels and stories than just LITTLE WOMEN and its sequels. Some of what she wrote was considered so sensational, it was published under a pseudonym or not published at all and later found among her papers.
Speaking of her papers, she burned a lot of them, journals and letters, before she died. That piece of information, along with questions that had lingered for me about why Louisa wrote LITTLE WOMEN the way she did, prompted me to consider writing a novel about the young author.
That was when the real research began. I read every biography of her and her family that I could find. Interestingly, they varied in tone and slant, which is how I learned the truth about biographies: They say more about the biographer than the subject of the book. From there, I went on to read the journals and letters that remain, collected by a family friend after Louisa's death.
I also had a whole lot to learn about 1855, the year in which I decided to set the story. We know very little about what Louisa did that summer. In July she moved with her family to Walpole, NH; in November she moved alone to Boston and began making enough money as a writer to support herself. LITTLE WOMEN wouldn't be published for another thirteen years. In order to imagine a fictional version of this summer, I needed to learn about the clothes they wore, the home they lived in, how they performed the day to day domestic tasks that kept the household running. If they took a picnic to the riverbank, I had to know what food they would pack.
All of this reading and investigation was a true labor of love. I wanted to know all the details so that I could try to create the most realistic image possible of Louisa at this time in her life. I'm certain I got a few things wrong, but I hope I got the important things right: Louisa's spirit and her determination to live her life on her own terms, no matter what the cost.
Kelly O'Connor McNees is the author of THE LOST SUMMER OF LOUISA MAY ALCOTT, on sale in paperback now. She lives in Chicago and blogs at http://kellyoconnormcnees.com/
Comment to win (by June 16th) a copy of THE LOST SUMMER OF LOUISA MAY ALCOTT, tell us about your favorite Louisa May Alcott book or story.
To comment on Kelly O'Connor McNees's blog please click here.