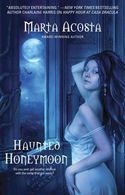 As the year ends, I'm going to do what my heroine Milagro calls a "state-of-the-chica analysis." I've had two books published, NANCY'S THEORY OF STYLE (under the pen-name Grace Coopersmith) and HAUNTED HONEYMOON (Casa Dracula Book 4). I've sold a young adult gothic, THE SHADOW GIRL OF BIRCH GROVE, to Tor, and contributed a story to THE MAMMOTH BOOK OF SCOTTISH ROMANCE, to be released January 4, 2011. I've been mentioned in the New Yorker's book blog, spoken at book festivals, and learned that when editors say "winter 2012" they mean January 2012, not December 2012.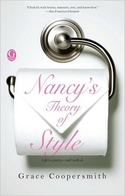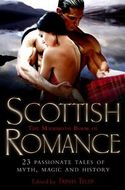 I should be happy with all I've accomplished, but I see what's desperately missing from my list: time spent reading books.
All writers start out the same way: we love to read. We want to spend much of our days in imaginary worlds. We want to be surprised, engrossed, thrilled, and moved by the characters and stories we discover in books.  We love stories that transport us to other places and times, from ancient Rome to a far off future in another galaxy. We can usually learn something from characters, whether they're diligent forensic scientists or inquisitive homemakers.
It is a marvelous feeling to become so caught up in a book that you race through the pages. There's the bittersweet sensation of desperately needing to know what happens next, yet not wanting the story to end. Reading is a solitary act, but never a lonely act because it connects us to the author and her thoughts and ideas, her imaginary world.  And Fresh Fiction and other book sites let readers connect to one another and to authors. It's all rather wonderful.
Technology may change the ways we read, but all of us carry on the spirit of those people sitting around a fire sharing stories of heroes and villains, great loves and great sorrows, victories and tragedies. We tell funny stories, stories of fantastical worlds, scary stories, and stories about everyday life.
There's such comfort in a good story. So before I begin working on my next project, I'm going to set aside all the work of being a writer (blogging, emails, website updates) and wrap myself in the warmth of a big juicy novel. Shall I choose a historical or a mystery? A modern romantic story or an urban fantasy? A stand-alone or a series?
There are so many wonderful books to choose from! What kind of book do you like to read on a cold winter night by the warmth of a fire?
To comment on Marta Acosta's blog please click here.