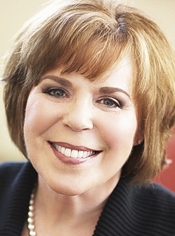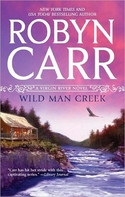 Hardly a day goes by that we don't have interesting things happen here in Virgin River. Hi, I'm Jack Sheridan, owner of Jack's Bar, and sooner or later I manage to find myself in the middle of what ever's going on.
Not so long ago Pastor Noah Kincaid had to hitch a ride into town after his truck slid off the road and down a hill. He was avoiding a deer, but we've had trouble with that stretch of road before—narrow, winding roads, no guardrails. So I rounded up a few people to help tow him up the hill and while we were working on that an interesting fellow stopped by to see what was up. He asked if we needed a hand, but we had it covered.
Clay Tahoma was on his way to Nathaniel Jensen's Large Animal Veterinary Clinic. Turns out the man is a Vet Tech and farrier and will be working with Nate. It also didn't escape my notice that he's Native American: bronze skin, high cheekbones, hair down past his waist. Nate dropped by the bar on his way home from a house call at a ranch nearby and gave me the skinny—turns out Clay Tahoma, who was born and raised on the Navajo Nation, is one of the most well known farriers and techs in the horse industry. Lots of stables and breeders would like to have him, but as luck would have it, he has family nearby in Grace Valley, so this was a good choice for him. Plus, the friendship between Clay and Nate goes way back.
Now, I'm not the sort of guy to mention things like this, but I think the women are going to notice this Navajo fella's looks. He's a big, muscled guy, which I guess he'd have to be to manage large animals. And that long hair around a town full of jarheads and grunts—that tends to stand out.
The ladies might not have much time, however. I hear he met young Lilly Yazhi his first day at the vet clinic. I can't say I really know Lilly, but I've seen her and know of her—beautiful young Hopi woman who delivers feed to Nathaniel's stable from her grandfather's feed store. I know two things about this situation and I know them first hand, almost. The Navajo and Hopi are historic enemies who have been known to squabble to this day. And Clay noticed how pretty she was the second he laid eyes on her.
That gives us a couple of people to watch, but this being Virgin River I can just about predict the outcome. Like I've said before, there's something in the water around here that turns fine, upstanding bachelors into happily married men. Most of 'em put up a good fight, but most of 'em lose.
Welcome back to the river. You'll never be bored, that's for sure.
~ Jack Sheridan
Find out more in WILD MAN CREEK or visit Jack's Bar.
To comment on Robyn Carr's blog please click here