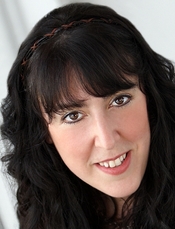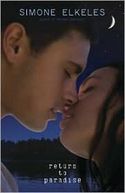 Sometimes your characters (and your publisher) take you places you don't want to go — like to a not so happily-ever-after ending.
Caleb and Maggie from Leaving Paradise wanted a happy ending. They deserved one. They had both been through so much — juvie and a crippling accident — but they still didn't get their HEA. Not in Leaving Paradise, anyway. As much as they (and I, their author) wanted it, it wasn't going to happen.
Too bad for them. Worse, too bad for me.
And so, romance lover that I am, I agonized and fretted over what to do. I had sold the book to the publisher as a YA romance with a HEA. But Caleb and Maggie wouldn't stay in their box; their characters took over and led them (and their book) to an ending that was real…but not happy.
So, after some time (and a few more books – Perfect Chemistry, anyone? were written and hitting the bookstore shelves) I was ready to give Caleb and Maggie their turn in the limelight again. They had suffered enough.
Strangely, though, my publisher loved the ending to Leaving Paradise. For them, Leaving Paradise was done. Finito. Paradise had been left. For good.
But for Maggie and Caleb (and me), the story wasn't over. They wanted to get another chance. Instead of a sequel to Leaving Paradise, my publisher wanted another How to Ruin book. So, in the end, we compromised: I wrote How to Ruin Your Boyfriend's Reputation for them and they agreed to let me write Return to Paradise.
Be careful what you wish for, though. Okay, so I got to write Return to Paradise, but the experience wasn't as pain-free as I'd expected. Yeah, Maggie and Caleb wanted to be together but they didn't make it easy for me as their writer to get them there. In the time we'd been separated, not only did they continue to develop their own opinions and ideas about their individual and collective fates, but they'd grown stubborn. Caleb was a hardened, tortured hero and Maggie actually grew a backbone. They weren't the exact same characters as when we'd left off.
Yes, I know it sounds like I'd become schizophrenic, but when characters come to life on the page, it's because they've come to life on some other plane of existence as well. And just as Caleb and Maggie couldn't be together at the end of Leaving Paradise — not because I didn't want them to or because they didn't want to, but because they couldn't because I needed at least 200 or more pages to get them there — they weren't just going to come together in Return to Paradise because their sequel had been greenlighted.
Wouldn't you know, it all worked out in the end. I let Caleb and Maggie take the lead in their relationship; I just channeled. I became their medium. And from whatever plane of existence Caleb and Maggie are on, they let me tell their story. Okay, I sound creepy here but if you've ever written a book you &quuot;get it&quuot; that characters have a life of their own.
As a romance novel enthusiast, I was thrilled that Return to Paradise hit bookshelves on September 1 and became an instant New York Times bestseller. I guess I wasn't the only one who wanted Caleb and Maggie to have a second chance – my readers wanted it, too! I'm sure you're not surprised that my publisher is very happy that I pushed to get a sequel to Leaving Paradise.
So sometimes when the story is over, it's not really over. Sequels are made even though there was never supposed to be a sequel in the first place.
Right now I'm writing the third and maybe final book in the Perfect Chemistry series. My fans have asked me for a fourth How to Ruin book and a third Leaving Paradise book. Those stories are definitely done for me…or are they? I've learned to never say never.
To comment on Simone's blog please click here