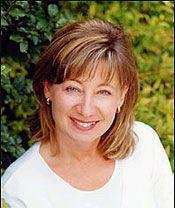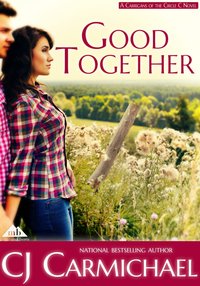 Some love stories have to begin with a falling-out-of-love story.
Mattie Carrigan's been helping her rodeo cowboy husband Wes Bishop run his family's Tennessee Walking Horse operation since they were married nineteen years ago. Blessed with twin daughters who've recently left for college, Mattie is looking forward to this new stage in her and Wes's life.
But when she finds a strange key in her husband's jacket, she's forced to admit that Wes has been quiet and distant lately. Turns out he has been keeping secrets. And he's not the only one. Even the rancher next door, Nat Diamond–a friend Mattie could always count on in the past–seems to be holding something back from her.
Good Together is for anyone who has ever pondered what it means to be married. Or had to reinvent her life when one breaks down. It's about having your heart broken but being strong enough to survive and love again.
---
"What's going on, Wes?" she asked softly.
"Why won't you look at me?"
He did raise his head then, but only briefly. Getting up from the stool, he went to the far window. The house had been designed open concept with a seamless transition between kitchen and family area. A river-rock fireplace with a heavy walnut mantel grounded the south end of the room. Large paneled windows to the west and north looked out to the pastures and Flathead Lake in the distance.
Mattie set down her mug next to her husband's and went to stand beside him. She'd lived with this view for nineteen years, but never took it for granted. From here you could see almost all of their land. And it was beautiful.
Wes shifted, putting an extra foot between them. "Mattie—I've been thinking it's time to sell."
"What?" This was something they'd never discussed. She wouldn't even have considered it an option. "But—this land is…" She couldn't find the words to go on. She'd been raised to consider land the most important and valuable thing in the world. Her father's ties to the Circle C were blood and marrow deep. And, being married to Wes, she'd come to feel the same way about Bishop Stables too.
"I'm getting too old to rodeo, but I'm not interested in breeding and training Tennessee Walkers. That was Mom and Dad's thing. Not mine."
She wasn't surprised that he was making this admission. She'd suspected as much for years. "But—what about the girls?" This land was their heritage, their birthright. But then an ugly suspicion rose up in her. Unlike her father who had made no secret of his disappointment in fathering four daughters, Wes had never seemed to care that they had no sons. After the twins were born he'd agreed with her that their family was complete. "Would you be saying this if we had a son?"
"Of course… Hell, Mattie, that's not what this is about."
She was relieved to hear that. But only for a second. She was beginning to see that he'd been thinking about this a long time, and by the firm set of his jaw, he'd already made up his mind.
Without any discussion with her.
This was not how their marriage worked. At least, up until now it wasn't.
"But, how will we earn our living? We have four years of college to pay for."
"Even if the girls could fund college on their own—what about us? How will we support ourselves, not to mention save for our retirement? It's not like we have a big nest egg set aside." Making payments to registered plans had never seemed important. After all, they weren't yet forty.
"The proceeds from the ranch will be enough to take care of the girls." Wes hesitated. "And you."
Mattie stared at him. Finally he was looking at her, too, and his eyes didn't look like Wes's anymore. They were cold and distant as a stranger's.
Understanding hit her like a bullet. She gasped, felt a physical pain explode in her gut. This must be what it's like to die. You're living your life—and suddenly you aren't.
When he didn't say anything, she was forced to put words to the awful thing.
"You want to sell the ranch. A-and you want to leave me."
He moved restlessly from the window, to the sofa, where he straightened a cushion before shifting to the fireplace. Resting one hand on the walnut mantel, he turned back to look at her. "Yeah."
Mattie clasped her arms around her torso, feeling a wintery chill, and also, a sense that this simply couldn't be happening.
---
Praise For C.J. Carmichael's Novels
"This is a big story in a little book. Carmichael's novella will capture the hearts of true romantics…heartfelt and smoking hot. It's the perfect love story for blue-blooded cowgirls with heart." – RT Book Reviews on Promise Me, Cowboy.
"One of my favorite elements of Carmichael's books is her gripping portrayal of family dynamics." Kathy Altman, USA Today
"Carmichael's dialogue sparkles…" RT Book Reviews
"When I tally up the books I've read at the end of the year this book will stick out on the keeper shelf…" Amazon Reviewer, on The Fourth Child
"C.J. Carmichael's The Dad Next Door is remarkably well written. Her characters have depth…and her depiction of their emotions is spot-on…" RT Book Reviews
"Really good book with great characters….I didn't want to put it down-" Goodreads Reviewer, on The Fourth Child
C.J. Carmichael's novels have earned her two RITA Award nominations and two career achievement nominations from RT Book Reviews.