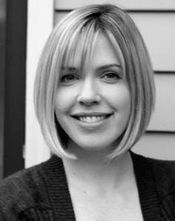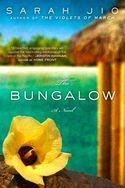 "The Bungalow is a story as luscious as its exotic setting. Ms. Jio has crafted a wartime story of passion and friendship, loss and mystery.
– Karen White, author of The Beach Trees
"[U]nabashedly romantic . . . thanks to Jio's (The Violets of March) deft handling of her plot and characters. Fans of Nicholas Sparks will enjoy this gentle historical love story."
-Library Journal
"Engrossing…this mystery-slash-love story will have you racing to the end."
– Redbook
"Mystery meets romance in this absorbing debut novel by Sarah Jio"
– Woman's Day
In the most transporting fiction, setting speaks with a voice all its own, beguiling readers onto unforgettable journeys. In her acclaimed debut novel, THE VIOLETS OF MARCH, Sarah Jio chose Bainbridge Island, surrounded by the moody waters of the Puget Sound Basin, to cue her "engrossing" (Redbook) story of people whose closely held secrets collide with their search for second chances. In her highly anticipated follow-up, THE BUNGALOW (A Plume Original/January 2012), Jio imagines an island with an entirely different tale to tell. Bora-Bora's South Pacific shores have served as muse to Paul Gauguin and inspired a host of passions.
As the Second World War escalates, Anne Calloway forgoes a sheltered, privileged existence as a Seattle bride-to-be to join the Army Nurse Corps for a stint on a Bora-Bora air base and a life as dangerous as it is exciting. Despite her recent engagement back home, Anne becomes intrigued with a handsome soldier named Westry, whose brooding, bookish ways hint at a soulful nature. Together they discover an abandoned bungalow hidden amidst lush shoreline vegetation. The structure shelters not only the ethereal bloom of new romance, but an artwork with a potentially astonishing provenance. When the cruelties of war intervene, Anne's idyll is cut short. Returning to a semblance of her former life—and self—she is a woman forever haunted by shadows of love and loss.
In the twilight of her years, a letter postmarked Tahiti calls her back to the scene of the heights of her feeling and the depths of her despair. "If you ever plan to visit the island again, there is something of yours I found here," the missive entices. "Something you might like to see again." Accompanied by her granddaughter, will Anne have the strength to confront the past and right lingering wrongs?
In THE BUNGALOW, hibiscus shrubs bear brilliant flowers and cerulean waves lap white sand, all the while mystery churns beneath the tides.
Captivating and bittersweet, THE BUNGALOW is the perfect read to banish winter gloom. As Anne sets the scene, "But I must warn you, don't expect a fairy tale."
About the Author
Sarah Jio is the author of THE VIOLETS OF MARCH and a journalist who has written for Glamour, Real Simple, O, The Oprah Magazine, Redbook, and many other publications. She lives in Seattle with her husband and three children.