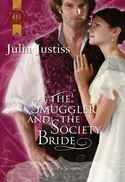 What is it that draws readers to romance fiction, keeps them coming back to favorite books and authors again and again, year after year?
Whether readers prefer their romance sweet or steamy, I think what we all look for is the passion, that heady sense of falling in love and finding a perfect soul mate. If we have been lucky enough to discover this in our own lives, we love to revisit the magic; if we haven't yet encountered our own Prince Charming, we sigh over stories of heroines who do, stories that renew our hope that we, too, will find our Happy Ending.
So what could be better (or at least as good) as that wonderful story with its satisfying ending? How about attending a conference of more than 2000 writers whose business it is to craft those stories every day? How about being able to rub shoulders with some of the best and most successful authors in the business, like New York Times Bestseller Debbie Maccomber and Susan Elizabeth Phillips and Jo Beverley and Christie Ridgeway andTHE SMUGGLER AND THE SOCIETY BRIDE, might have been wearing the night of her scandalous disgrace.
I got to speak with Linda Fildew, senior editor of Harlequin Historicals, about my upcoming projects—and discovered my January release will be entitled A MOST DISREPUTABLE GENTLEMAN (which I absolutely love and totally fits the story.)
All those who attended–writers, editors, agents, publishers—are passionate about the stories they tell. Passionate about the romance genre, which celebrates the most important truth and the most fulfilling aspect of human life, that intimate connection we make with one special person.
I always return from conference charged up to resume writing, eagerly anticipating authors' upcoming books, and excited to be part of one of the most important, profitable and enduring segments of the publishing industry.
Which prompts me to ask: what aspect of a romance novel are you most passionate about? Falling in love with the sexy hero? Identifying with the valiant heroine? Imagining yourself in the far future or the Regency past? Experiencing the thrill of watching the characters overcome adversity to find their Happily Ever After? Tell, tell!
Two responders will receive copies of my August release, THE SMUGGLER AND THE SOCIETY BRIDE.
To comment for a chance to win on Julia's blog please click here.