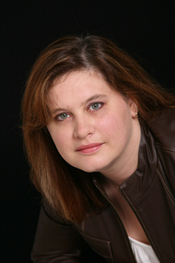 I've been getting this question a lot. "Why did you decide to a contemporary?"
I guess that's because I've already built a pretty good brand as a paranormal author, and I'm glad for it, but I also don't like to be tied down to anything, and I love to challenge myself.
And then there came the show Suits. Damn. I can't believe I missed this for two whole seasons. I gobbled that up in one massive television-watching binge. It was like Gabriel-Macht-Crack and I couldn't get enough of it.
When it was all done, I just knew I had to write a character like him. Oh, not a lawyer…at least not for this book…but everything else I saw in Harvey Specter I wanted to draw on for Benjamin Harrison: enterprising playboy of the tech world.
I infused Ben with that same confidence that borders on cocky, the smooth sex appeal, the brutal intelligence hiding behind a veneer of sophistication and nonchalance. And as I was writing, I knew that even if the television show hadn't yet shown me all of the cracks in Harvey Specter's shell…they were there, and Ben had them too. At the same time, I knew that this kind of character didn't have to be a dark, brooding, angsty soul. He would have baggage, of course, but also a KILLER smile and a wicked sense of humor. He would be fun to be with, as well as sexy as sin.
At about this point I realized that to do justice to this character I wanted to write about, I had to keep his world a realistic one…and so my first full length contemporary romance was born.
But now that's enough about me…how about that grin?
What television/movie actor inspires YOU to greatness? *grin*
J.K. Coi
Website | Newsletter | Twitter | Facebook
This rivalry is too hot for the tropics…
Elizabeth Carlson and Ben Harrison used to be friends, coworkers…and almost lovers. But that was before Ben proposed mixing business with pleasure. Elizabeth refuses to lose her heart to a hotshot tycoon with a cutthroat, take-no-prisoners attitude. Not with the prospect of starting her own company at stake.
Driven to succeed in all areas of his life, Ben couldn't resist the temptation to make Liz his. But then she walked away, igniting a bitter rivalry. Competing for the same contract at a Caribbean conference ignites sparks too hot to ignore, and Ben's determined to finish what they started, even if it'll only last a few steamy, tropical nights.
Elizabeth's resolve begins to crumble under Ben's blatant seduction. Can she walk away from a hot island fling with the sexiest man she's ever known with her heart intact, or will losing herself in Ben destroy everything she's fought to achieve?