Conventional wisdom tells storytellers to write what we know. I prefer to write what I want to know more about. For fiction to be compelling, it must be grounded in fact. Since I spend about 50 percent of my writer's life doing research, I'd prefer to invest that time in learning about things that interest me. That was part of the impetus behind my Sister Lou Mystery cozy mystery series featuring a Catholic sister as the amateur sleuth. [Note: She's a sister, not a nun. Sisters work in and with the community whereas nuns are cloistered.]
I was born and raised Catholic, which means there are things that I know that I don't understand. There are things that I do, but don't know why I do them. And I can't help thinking there are things I should know and should do, but am ignorant of. Writing my Sister Lou Mystery series gives me an outlet for my research into Catholicism. This research is embodied in my amateur sleuth heroine, 63-year-old Sister Louise "Lou" LaSalle. She's a Catholic sister with a doctorate in Philosophy who left higher education to serve as a member of the congregation's leadership team.
My Sister Lou Mystery cozy mystery series features a fictitious congregation of Catholic sisters, the sixty-three member Congregation of the Sisters of St. Hermione of Ephesus. I've located the congregation in the fictional small town of Briar Coast, New York, which I've decided is just southeast of Buffalo, New York. The town has fewer than 1,000 residents.
The Congregation of the Sisters of St. Hermione of Ephesus was inspired by the very real Congregation of the Dominican Sisters of Peace, which is located in the capital city of Columbus, Ohio. The real congregation has an impressive history that demonstrates the members' strength of character, intelligence and determination. Some might call it stubbornness. The Dominican Sisters of Peace also are known for their charism of hospitality. "Charism" refers to the way we're called to serve God. The Dominican Sisters are called to serve God by being welcoming and hospitable to all. Hospitality, intelligence, toughness and stubbornness are some of the traits that I've tried to embody in my cozy mystery amateur sleuth heroine, Sister Lou. I've also endowed her with a dose of pragmatism to help with her investigations.
My Sister Lou Mystery series has been compared to the Father Brown series and the television cozy mystery series Murder, She Wrote. But unlike Father Brown or Murder, She Wrote's Jessica Fletcher, Sister Lou is a reluctant amateur sleuth. She'd rather concentrate on her commitments to her congregation and their community than chasing down suspects and solving crimes. She prefers to leave that work to the town's sheriff's deputies. Unfortunately for her, no matter how hard she tries to get away from murder investigations, she keeps getting pulled back in.
I realized that, in addition to a mentor to lead the journey into Catholicism, I needed a student who could appreciate the stops along the way. My investigative reporter, Sharelle "Shari" Henson, perfectly fits that role. Shari didn't grow up with a faith background, but her natural curiosity drives her to learn more about Sister Lou's devotion to a life of faith.
The final member of my amateur sleuth trio is the connection between the Catholic and lay communities. For that character, I gave Sister Lou a nephew, Christian "Chris" LaSalle. Although as a Catholic sister, Sister Lou is active with the community her congregation serves, Chris provides insights into the town's residents. He knows the side of them that they'd rather not show to a member of the Church.
My cozy mystery series also gives me a platform to help dispel the stereotypes of Catholic sisters. The mainstream media often portray them as bitter, judgmental, humorless people who are trapped in the past and spend their entire lives on their knees in prayer. This is not representative of the sisters I know. The sisters I know are warm, intelligent, inquisitive, welcoming women who are passionate about their faith as well as their communities. They are well-informed on current events and dedicated to social justice locally and abroad.
I also incorporate diversity in my cast of characters. Whereas most of the Catholic sisters depicted in mainstream media are white, Sister Lou is black and her good friend Sister Carmen is from Mexico.
Far from being physically inactive, Sister Lou is a lifelong jogger who's training for her first marathon. She also has a tendency to drive fast. Too fast. In fact, when we first meet her in Mayhem & Mass, the first book in the Sister Lou Mystery series, the deputies have suspended her license for excessive speeding.
Now Sister Lou is back in the second Sister Lou Mystery, PERIL & PRAYER. The story starts shortly before the Advent season. Sister Lou is helping the ever disagreeable Sister Marianna with plans for the congregation's Advent retreat, which is to be held at a cabin resort. When someone murders one of the resort's co-owners, Sister Marianna makes it to the top of the suspects list. Here's the story description.
Peril & Prayer: A Sister Lou Mystery
Avoiding deadly habits …
How do you solve a problem like Marianna?
This year's Advent retreat has been booked for the Congregation of the Sisters of St. Hermione of Ephesus at the pastoral Briar Coast Cabin Resorts in New York. But when the combative Sister Marianna practically loses her religion arguing over minor details with resort co-owner Autumn Tassler, Sister Louise "Lou" LaSalle blessedly steps in as peacemaker.
Only days later, Autumn is found strangled in her office, and hot-headed Sister Marianna becomes the sheriff's deputies' prime suspect. They believe her missing scarf may be the murder weapon, but Sister Lou believes Sister Marianna's being framed. If she has a prayer of keeping Sister Marianna out of prison, she'll need to once again put her faith in her nephew, Chris LaSalle, and reporter Shari Henson to help her solve the case. As the trio tries to cross suspects off the list, Sister Lou has no choice but to stick her neck out – if she's going to unveil who was desperate enough to resort to murder.
There are plenty of other suspects, though, including:
Her business partner
A business competitor
Her ex-husband
Her ex-husband's new wife
Her cousin
Her catering manager
Her resort's accountant
Sister Lou hasn't always seen eye-to-eye with Sister Marianna, but when a member of her congregation is in need, she drops everything to help prove her innocence. She assembles her amateur sleuth team – Shari and Chris – and with Sister Carmen's counsel, and God's guidance works to bring a murderer to justice.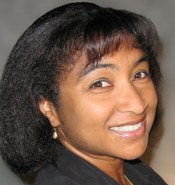 Olivia Matthews is the cozy mystery pseudonym of award-winning, national best-selling author Patricia Sargeant. Patricia has been inspired by writers such as Walter Mosley, Dick Francis and Tami Hoag, who put ordinary people in extraordinary situations and have them find the Hero Inside. Her Sister Lou character was inspired by Catholic sisters whose courage, determination and faith have helped build communities and formed rich, lasting legacies. Learn more about her at website, PatriciaSargeant.com.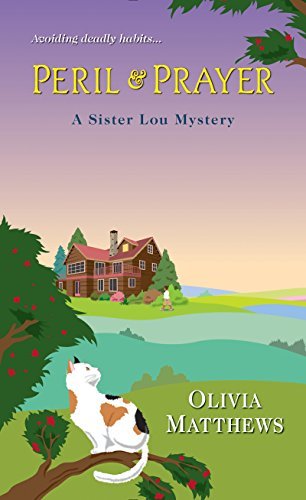 Mystery Woman Sleuth | Mystery Amateur Sleuth | Mystery Cozy [Kensington, On Sale: June 26, 2018, Mass Market Paperback / e-Book, ISBN: 9781496709400 / eISBN: 9781496709417]