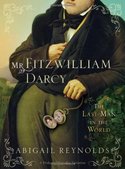 My writing routine? What writing routine? If you want to know about my writing process, I'll need to tell you a little about my life first. I work two days a week as a doctor. I have two kids at home, my 15 year old son with an autism spectrum disorder and a black belt in karate and my 18 year old daughter who always, umm, keeps my life interesting. Yes, interesting is a good word. Most 18 year old girls like to spend time at the mall and talk about boys. Not mine. Mine is an extremely dedicated Shakespearean actress. I'm not joking – she's been in over 50 productions, mostly Shakespeare. I'd worry about her obsession with Shakespeare if I wasn't just as obsessed with Jane Austen. I spend a lot of time dealing with my son's school and coaching him with his homework, plus the usual mom taxi service. We have six cats and two dogs who are sweet but have no manners. My darling husband saves my life by making dinner every day and doing all the laundry (and no, you can't have him!). Getting the picture?
I don't have a writing routine. I write whenever I can squeeze it in. I write during my son's karate classes, including the one when he broke his arm in three places. He didn't tell anyone his arm hurt because he knows I don't like to be interrupted when I'm writing. I have a notebook in the car in case one of the kids is running late when I go to pick them up. I have bits of dialogue written on the back of the agendas for my meetings at work. I write late at night when everybody has gone to sleep.
To read more of THERE'S NOTHING ROUTINE ABOUT WRITING and to comment for a chance to win please click here.