Instead of trying to find your perfect match in a dating app, we bring you the "Author-Reader Match" where we introduce you to authors you may fall in love with. It's our great pleasure to present Alexa Rivers!

WRITES
Steamy small-town romance. I love writing about families, communities, and the emotional rollercoaster that leads to a heartfelt happily ever after. My latest release, A PLACE TO BELONG, book #2 in the multi-author Blue Collar Romance series is out in stores on 10 September 2021.
ABOUT THE AUTHOR
The only thing I love as much as reading is chocolate. However, my husband and dog come a close second and third. I met my husband at the end of my first year of university, when we both worked for a summer at McDonalds. On our first day, he cracked a dirty joke and I was the only one who laughed. That's how he knew he had to lock me down.
When we're not in a Covid world, I enjoy travel. I live in New Zealand, so it's a long flight from here to anywhere and it's nice to see outside the borders of my beautiful country. I wrote my first book when I was thirteen. One of my more annoying habits is asking hypothetical questions based on the books I'm reading to see which side of a conflict my friends and family come down on.
WHAT I'M LOOKING FOR IN MY IDEAL READER MATCH
Someone whose perfect night involves snuggling on the couch with a blanket, a chocolate bar, and a book. A glass of Bailey's wouldn't go astray, either.
Enjoys heartfelt romances with plenty of steam.
Dreams of escaping to a welcoming beachside community.
Wants to be part of the family.
Loves mentally matchmaking every person in town.
Likes revisiting old haunts with each new book.
WHAT TO EXPECT IF COMPATIBLE
Emotional stories set in picturesque towns.
Tight-knit communities with interconnected romance stories.
A healthy dose of sizzle with each read.
If you follow me on Instagram, too many photos of my dog.
—
COMMENT TO WIN: Leave a comment below and you'll be entered to win  a $10 Amazon (US) gift card + backlist ebook title – winners choice!
—
Blue Collar Romance #2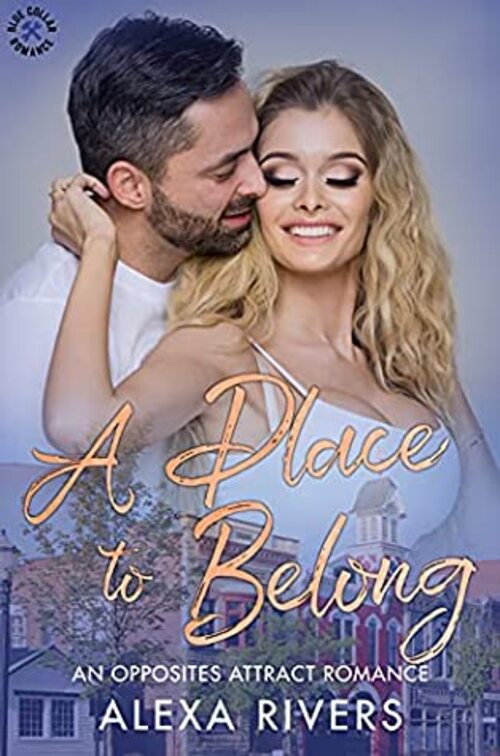 From Alexa Rivers comes an opposites-attract romance packed with humor, emotion, and a sizzling happily ever after.
Horror author Felicity Bell moves to the charming town of Oak Bend after being shunned from the last place she called home. When she walks in the door of her new rental, she doesn't expect to find a half-naked man standing in her kitchen. There's just one problem: Wyatt Dawson seems to think it's his kitchen. Misunderstandings aside, her new neighbor is lumberjack hot, and his grumpiness only makes her more determined to bring a little joy to his life, even if he'd rather be left alone.
Burned by his past, Wyatt isn't about to let the cheerful free spirit next door into his heart only for her to crush him when she flits out of town again. But with his well-meaning, matchmaking, mother on the case, these two end up spending far too much time together and things between the unlikely pair quickly heat up. It may be true what they say—opposites do attract, but only if their relationship can survive Wyatt's interfering ex-girlfriend and Felicity's fear of history repeating itself.
Welcome to Oak Bend, where blue-collar hotties work hard and love even harder, especially when it comes to landing their happily ever after.
Romance Contemporary [Part-Time Publishing, On Sale: September 10, 2021, e-Book, / ]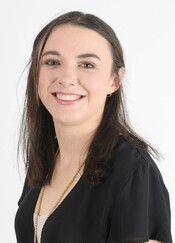 Alexa Rivers is the author of steamy and heartfelt small town romances.
She lives in a small town herself, complete with nosy neighbors and quirky traditions.
She shares a house with a neurotic dog and a husband who thinks he's hilarious.
When she's not writing, she enjoys travelling, baking and decorating cakes, eating those cakes, cuddling fluffy animals, drinking excessive amounts of tea, and absorbing herself in fictional worlds.