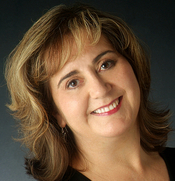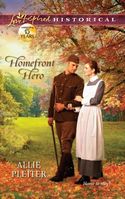 We love a reluctant hero.  We're quick to praise a man who won't praise himself, who is blind to the attributes that others see in him.  I think we trust a man (or woman) like that because his command is authentic.  It's not grabbed or sought, it's earned or even thrust upon him.  It's the old saying that the man who ought to be king is the one who least wants to be king.
Captain John Gallows is a reluctant hero, but with an arrogant side.  He makes a big deal of himself because he knows he's really no big deal.  It's compensation.  He wears his medal of honor well, but doesn't think it belongs on his chest.  He knows how to use his silver tongue to get what he wants, but what he wants most of all is to feel he's worthy of the accolades that are laid at his feet.  I love to write complex characters like that–heroes and heroines who take the archetypes and turn them on their ear.
The perfect foil for a man like that is a woman who hasn't yet realized her worth.  Leanne Sample is far stronger than she knows.  John's outward arrogance annoys her to no end, but it won't eclipse his inner pain that she clearly sees.  She'll stand up to his cocky behavior because she knows it's an act, and she's drawn to the true man behind the medal.
When an epic crisis brings out both of their true characters, it is John who surrenders and Leanne who goes into battle.  In short, they bring out the best in each other.  Of course, there are dozens of bumps in that road to happiness–no good love story lacks those–but the chance to bring these two together was great fun.  The fact that I got to fold in my passion for knitting? To force a cocky war hero to take up the yarn and needles?  Well, that was just too much fun.
What about you?  Do you like the reluctant heroes? The dashing masters of their own fate?  The brooding recluse?  Chime in with your favorite types of heroes and why.
To comment on Allie Pleiter's blog please click here.