Welcome to Fresh Fiction, Amanda! Congrats on the release of THE EVER AFTER! Can you tell us a little bit about yourself?   
I love all kinds of mythologies and stories, and I spend most of my free time reading fantasy and horror. I live in Minnesota, with my family and a bunch of pets, and I love writing books.  
For our readers who aren't caught up with the entire Omte Origins series, can you give us an overview of it and how it fits in with your Trylle trilogy? 
The Omte Origins is set in a universe where trolls exist, living hidden among humans, but they aren't exactly the typical depictions. They have incredible powers, but live in a very structured fantasy world.  
The first trilogy Trylle follows Wendy, who discovers she was switched at birth and returns to take her place as the heir to a kingdom. The second trilogy the Kanin Chronicles builds on that, with Bryn – an aspiring guard – who uncovers a plot to overthrow kingdom and does all she can to save it.  
The Omte origins is the final trilogy, and it's led by abandoned orphan Ulla searching for her birth parents and her place in the vast troll world.  
Your main character, Ulla, has amnesia in this book. Did you find writing a character without memories to be difficult?  
Not really. I really enjoyed writing Ulla's experiences that way, because it allowed things that happened in the past to unfold in real time.  
THE EVER AFTER Marks the end of the Omte Origins series! How does it feel to conclude things with this book? What do you hope readers take away from your series?   
It feels good but also sad. It's a very bittersweet finale for me. I love this world so much, and with this last trilogy, I really had the chance to explore all the elements and lingers questions I had. 
I think the main take away I hope readers have is that there is always a place for everyone. Wendy, Bryn, and Ulla never felt like they fit in because they weren't in the right spaces. Family is more than those related by blood, and it isn't always the people who raised you, but everyone can find those that understand them and care about them.  
I often find that authors give the best book recommendations! What are a few recent releases you've read and enjoyed?  
I've been reading a lot of gothic romance and fantasy romance lately. I really loved Kingdom of the Wicked by Karen Maniscalco, The Princess Will Save You by Sarah Henning, and the first two books in The Camelot Rising trilogy by Kiersten White.  
2021 has FINALLY arrived? Do you like to make New Year's Resolutions? Why or why not?  
I usually love making resolutions, but for 2021, my only hope is that it's better than 2020. 
What can readers expect from you next?  
I have a lot of ideas up my sleeve, and I've been working on a few things that are bit darker than some of my other stuff. It's too soon to announce yet, but I'm very excited about what's coming next.  
The Omte Origins #3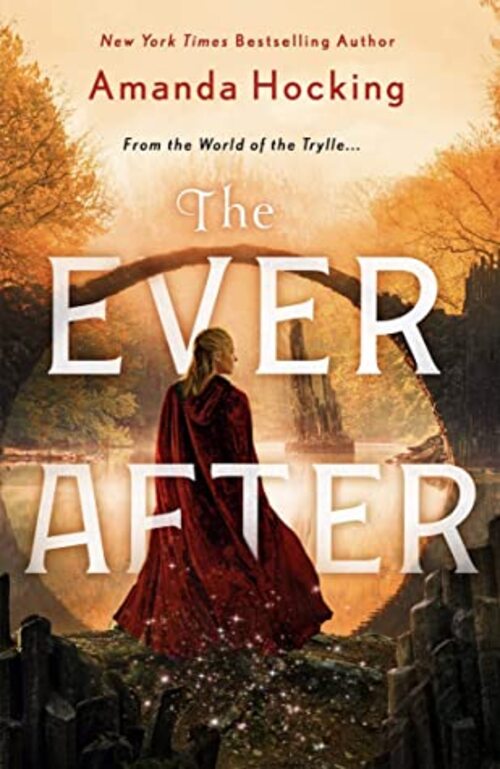 Amanda Hocking, the New York Times bestselling author of The Kanin Chronicles, returns to the magical world of the Trylle Trilogy with The Ever After, the final novel in The Omte Origins arc.
Buried memories. . . 
Ulla Tulin has lost a month of her life. Her journey to learn who her parents are has brought her to the attention of the Alvolk sect–and a man claiming to be her father. But instead of a long lost family reunion, Ulla has forgotten her time there, and fears something terrible happened.
Sacred flower. . . 
The Alvolk released Ulla alive for one reason only, to exchange her for a rare flower with mystical properties. Determined to break her amnesia, Ulla risks her life against a dark enchantment capable of killing her to remember the Alvolk's secrets–to use the flower as part of an incantation that will open the bridge to Alfheim, the First City.
Blood prophecy. . . 
But opening the bridge will unleash a menagerie of monstrous creatures upon Earth that will consume everything in their path. Knowing she may lose Pan Soriano, the love of her life, Ulla nevertheless gathers an army of Trylle to stand with her and defend humanity as well as her own kind. And it is Ulla's very heritage that holds the key to victory.
Young Adult Fantasy [Wednesday Books, On Sale: January 5, 2021, Hardcover / e-Book, ISBN: 9781250204301 / eISBN: 9781250204318]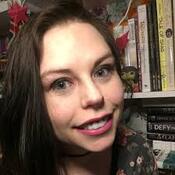 AMANDA HOCKING is the author of over twenty young adult novels, including the New York Times bestselling Trylle Trilogy and Kanin Chronicles. Her love of pop culture and all things paranormal influence her writing. She spends her time in Minnesota, taking care of her menagerie of pets and working on her next book.