When I was about 15, I remember sneaking into a bookstore with my best friend and peeking around aisles to make sure no one was watching us. We would wind up in the baby book section to take a peek at naming books. We knew that we were only there for research, after all, both of us loved to write, but we worried what others would think. Finally, she got up the courage and the cash to buy one those naming books. We spent hours on her bedroom floor, huddled over this book learning about which names were recommended for boys and girls. It even had a nifty little section at the bottom that gave suggested sibling names that were cute with the one you selected.
Naming characters and places has always been one of the most important parts of my process. A name informs what a character is going to be like. I usually start out with a personality sketch, who I want this character to be, what they are to the story and from there, I try to select a name. Since I write a lot of fantasy that is informed by history, I try to select names that have similar origins to keep the theme consistent.
I've always felt that a name has a certain power to it. A strong boy name like Rowan and Ryker evokes a different image than the gentler sounding Miles and if you meet come across a Preston in a book, it's likely he has money. So when you give a character a name, you are giving them their power.
Funny enough, for my main character in the Garden of Thorns series, names are something to keep hidden. The entire book, she goes by her show name, Rose. This is intentional for two reasons, the first is that her real name brings up her past which is painful to her and because her real name has strings attached to it. When I went to name her, it was really easy because her name is informed by the plot. In the beginning of the book, she is part of a burlesque troupe of dance girls known as the Garden, and each performer is known by a different flower name.
I had a lot more trouble naming the male lead. I wanted something strong without being too long since I decided that in the culture I created, they valued short, strong names. I heard the name Bryce on a television show and liked it but it still didn't feel right. After playing around with the sound of it, I got to Rayce. Once it was settled on, nothing else would fit the character.
So when considering naming characters, think about what image the name you are considering evokes. If it is similar to the image you are hoping the character will become, then you've probably found the right one!
How do you go about naming characters? Is it important to you or an afterthought?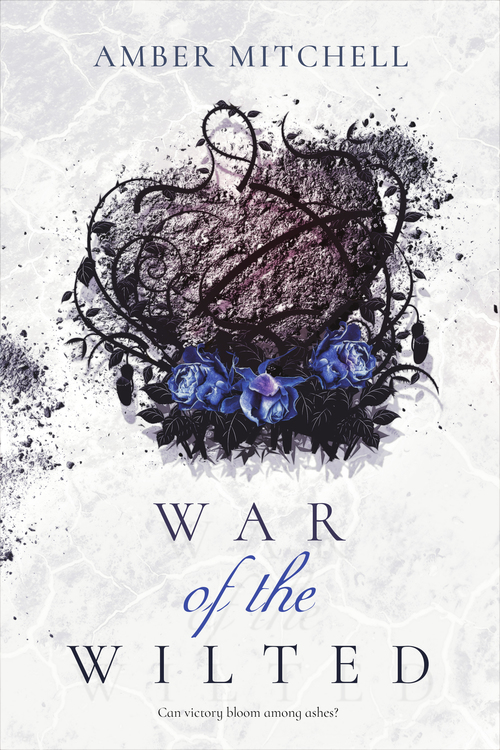 Like flowers denied water, people are wilting under the emperor's
tyranny.
Rose will not rest until the Gardener is dead. But there are bigger
battles to fight, and Rayce—leader of the rebellion and the only man
Rose has ever loved—believes their best chance at winning the war is
to join forces with her sworn enemy.
Saving innocent people is more important than her quest for revenge.
But their new ally can't be trusted—and he knows her darkest secret.
One betrayal could leave the war and Rayce's life hanging in the
balance, and Rose will need to make the ultimate sacrifice to save them
all.
The Garden of Thorns series is best enjoyed in order.
Book #1 Garden of Thorns
Book #2 War of the Wilted
Young Adult Fantasy [Entangled, On Sale: October 1, 2018, e-Book, ISBN: 9781640636804 / ]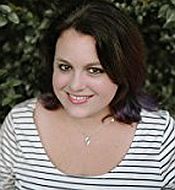 Amber Mitchell graduated from the University of South Florida with a BA in Creative Writing. She likes crazy hair styles, reading, D&D, k-dramas, good puns and great food.
When she isn't putting words on paper, she is using cardstock to craft 3D artwork or exploring new places with her husband Brian. They live a small town in Florida with their four cats where she is still waiting for a madman in a blue box to show up on her doorstep.