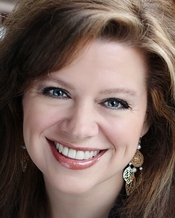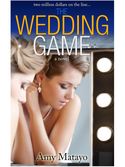 So I like weddings. Mainly for the cake, but also for some other things. Like the food, the (bad) dancing, the free-flowing alcohol that I rarely drink but am super-entertained by when other people do. You know, the guy who's had so many Whiskey Sours that he talks super loud and tells really bad jokes only three inches from your face. The woman on her fifth margarita who struggles to balance on her high heels like a newly hired circus clown walking around on five-foot stilts. The grandpa that asks you to dance and holds you a little closer than is physically necessary or appropriate (has this only happened to me?).
And then there's the love. Like almost every other romance writer I know, I like love. Especially wedding love. It gets me thinking back on my own wedding that took place a whole lot of years ago. It makes me remember the look of terror on my now-husband's face that he was actually going through with marrying me…that he would be shackled to me forever. It makes me remember the two-piece bridesmaid dresses that all got switched around at the dry cleaners, so the afternoon of the wedding all the girls were frantically trying to figure out what part fit which girl while I sat in the floor crying. It makes me remember my three-year-old nephew who tossed his ring-bearer pillow on the floor and stood in the aisle sobbing because the two-year-old flower girl wouldn't walk with him. It makes me remember my dad's last minute offer to "run with me out the front door," and my brief hesitation at the top of the steps, because…should I?
I didn't run that day. And I can honestly say I'm glad.
Because I love love. I love weddings. I love marriage.
Even ones of convenience (not mine, my characters).
If you have a chance, check them out! Hopefully you'll love them too.
I graduated from John Brown University with a degree in Journalism.
After graduation, I went to work for DaySpring Cards—a division of Hallmark—where I worked for seven years as Senior Writer and Editor.
After the birth of my first child I became a freelance writer before pursuing novel-writing full time.
My first contracted novel—The Wedding Game—won the 2012 ACFW Genesis Award. It released on November 16, 2013. My next book, Love Gone Wild, releases March 1.
As the mother of four children with a husband immersed in political life, I have very little free time. I prefer to spend that time enjoying intellectual pursuits such as: watching television with my feet propped up, watching movies with a bucket of popcorn, and watching my laundry pile high—with no desire to do anything about it.
It's a fun life.
Visit her on her website
Cannon James has a plan: Sign on as a contestant for his father's new reality show, marry a blonde hand-picked by the producers, and walk away two million dollars richer. It's all been arranged. Easy. Clean. No regrets. Until Ellie McAllister ruins everything by winning the viewer's vote. Now he has to convince America that he's head over heels in love with her. Not easy to do since she's a walking disaster.
Ellie McAllister has her own problems. She needs money, and she needs it now. Despite her parent's objections and her belief that marriage is sacred, she signs on to The Wedding Game…and wins. Now she's married to a guy she can't stand, and if she wants her hands on the money, she has six months to make voters believe she loves him. Not easy to do since he's the most arrogant man in America.
It doesn't take long for Ellie and Cannon to realize they've made a mess of things…even less time for their feelings for one another to change. But is it too late for them? More importantly, can the worst decision they've ever made actually be one of the best?

One commenter will win a copy of THE WEDDING GAME
To comment on Amy Matayo's blog please click here.