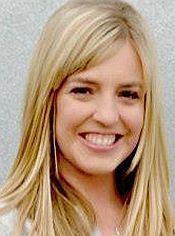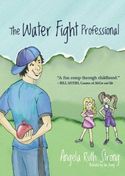 In 2007, I sold my first novel for children. This month it got published. This is not normal.
No, it's normal for a first book to take seven years to sell, but it's not normal to have to wait seven years for the book you sold to be released. I'm going to tell you about that wait. Because it was worth it.
Rewind to 2006. My short story THE WATER FIGHT PROFESSIONAL came out in an anthology. I met the publisher. She was interested in a novel based on the book. So I wrote one. She bought it. I jumped around the house like a cheerleader. Then nothing happened.
The publishing company went under. Which was pretty sad. But by that time, I'd also sold a romance novel. So I figured I'd focus on writing romance. (Cue angels with harps.)
Except that didn't work out for me either. (Angels fly away to play cupid for someone else.)
The romance sold well, but the second publishing company went under, as well. So where did that leave me? Back at square one. Where to next?
This is where the story started to get exciting. See, I received an unexpected email from a school board in a large state requesting to reprint my short story THE WATER FIGHT PROFESSIONAL in over HALF A MILLION tests.
Meanwhile, my agent was still pitching my latest romance novel. But don't worry. Somehow her romance novel pitch turned into a contract for my middle-grade novel. Which somehow turned into a contract for a four-book series. And the publisher just happened to want my husband to illustrate the cover. Plus my kids were now old enough to help me make a gloriously cheesy book trailer.
I seriously can't sleep at night because I'm so excited. Some of my favorite authors are endorsing THE WATER FIGHT PROFESSIONAL. But even better, I'm getting five-star reviews from kids. KIDS.
Last week a friend of mine was reading Walter, the Farting Dog to her handicapped son who is in his twenties, but mentally still a young child. Every time she got to the word "fart," he would giggle. So she tried stopping before the word to see if he would say it. He did. He said, "fart." And she cried. Because he's never "read" a book with her before. This may not seem like a big deal, but it was huge step to him.
I'll tell you a secret that may (or may not) surprise you. Walter, the Farting Dog took a long time to get published, too.
Now, THE WATER FIGHT PROFESSIONAL probably won't ever be as cool as Walter, but if just one child gets the enjoyment from this book that my friend's son got from reading about an improper puppy, the seven years I waited for publication mean nothing. Let's just hope it's not another seven until release of THE SNOWBALL FIGHT PROFESSIONAL.
To comment on Angela Ruth Strong's blog please click here.