Instead of trying to find your perfect match in a dating app, we bring you the "Author-ReaderMatch" where we introduce you to authors as a reader you may fall in love with. It's our great pleasure to present Anna Harrington!
Writes:
Suspenseful, sexy Regency romances with a modern feel with dashing heroes and fiercely independent heroines. An Inconvenient Duke, the first book in the new Lords of the Armory series, is based loosely on comic book superheroes in which an evil organization named Scepter plans to overthrow the British monarchy; only the Lords of the Armory possess the powers to stop it.
About:
Historical romance writer who wishes she could time travel seeks same! Loves ballroom dancing, gardening, and taking long walks, as well as coffee, roses, jazz music, and all things chocolate. I'm looking to meet someone who understands that real men wear cravats and aren't afraid to waltz. Should we hit it off, I promise to fill your rainy and winter afternoons with plenty of adventure and spice between the covers. So let's give it a shot and see if we can spark a "happily ever after."
What I'm looking for in my ideal reader match:
Loves dashing soldiers turned dukes who possess a vulnerable side
Respects independent heroines who are capable of taking care of themselves and aren't afraid speak their minds
Supports those who help women in need
Hates evil organizations attempting to take over the world through revolution and murder
Enjoys laughing with eccentric aunties who tell stories about espionage-committing chickens and King George's bottom
Loves attending society balls and evenings at Vauxhall
Understands that a man's home is (literally) his castle–and size does matter
What to expect if we're compatible:
Never an average historical romance but ones with twists, turns, and secret reveals at every opportunity
Frequently bad jokes that will leave you snorting
Often pictures of my garden—and giveaways!–filling my Facebook page
Sometimes a newsletter filled with goodies, insider gossip, and giveaways
Always a happily ever after and my deep gratitude for letting me share my stories with you
—
COMMENT TO WIN: What do you look for in a historical romance? Leave a comment below and you'll be entered to win a copy of AN INCONVENIENT DUKE! US/Canada only – GOOD LUCK!
—
Lords of the Armory #1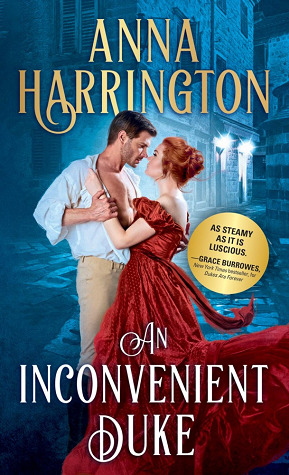 Marcus Braddock, Duke of Hampton and former general, is back from war and faced with mourning the death of his beloved sister, Elise. Marcus believes his sister's death wasn't an accident and he's determined to learn the truth, starting with Danielle, the beautiful daughter of a baron and his sister's best friend.
Danielle is keeping deadly secrets of her own. She has dedicated her life to a charity that helps abused women–the same charity Elise was working for the night she died. When Danielle's work puts her life in danger, Marcus comes to her rescue. But Danielle may not need rescuing. . .
Romance Historical [Sourcebooks Casablanca, On Sale: February 25, 2020, Mass Market Paperback / e-Book, ISBN: 9781728200088 / eISBN: 9781728200088]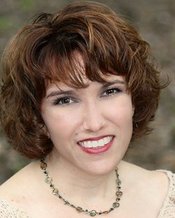 Anna Harrington fell in love with historical romances and all things Regency–and especially all those dashing Regency heroes–while living in England, where she spent most of her time studying the Romantic poets, reading Jane Austen, and getting lost all over the English countryside. She loves the period's rich history and finds that all those rules of etiquette and propriety can be worked to the heroine's advantage. . . if she's daring enough to seize her dreams. She is an avid traveler and enjoyed visiting schools and volunteering with children's organizations in Peru, Ecuador, Thailand, and Mexico, and amassed thousands of photos she unleashes on unsuspecting friends who dare to ask about her travels. Anna loves to be outdoors! She's been hiking in Alaska, the Andes, and the Alps, and loves whitewater rafting. She earned her pilot's license at Chicago Midway, and it is her dream to one day fly in a hot-air balloon over Africa.