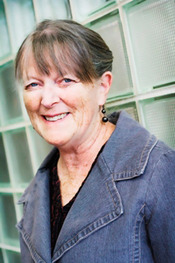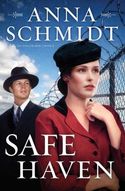 Whenever I tackle a story set in another time or place I really like to see if I can find some actual event that happened there and weave it into my novel. It has long been my belief that the best way to teach or learn from history is to take it out of the larger context and focus it in on one event or one group of people. The step after that is to place myself in their situation—in their minds if possible—and figure out how I might have survived. Such is the case with my latest novel SAFE HAVEN—the third and final installment of my Peacemakers series.
In researching the first two books of the series I stumbled across the incredible story of a boatload of European refugees brought to America in 1944 (before the end of WWII) as "guests" of President Roosevelt. These nearly one thousand men, women and children had lost everything in the war—their homes, their businesses, their belongings and in many cases their dignity and their faith. So hooray for FDR for rescuing them, right?
Well, sort of. The refugees were brought to the USA by boat and taken immediately to a fort in upstate New York where they lived for the next eighteen months (six months longer than the duration of the war in Europe) while various departments in Washington butted heads over whether or not they could stay (many of them had jobs waiting here in the States and/or family members willing to take them in) and during which time FDR died and Truman became President. Their story is one that begged to be told and while the first two books dealt with harrowing escapes from Gestapo agents and concentration camps, this quieter but every bit as riveting story spoke to the strength of the human spirit—the sheer will to make lemonade out of really bruised and battered lemons. I hope you enjoy reading it as much as I enjoyed writing the story of these quiet heroes…and I hope you will share with me your thoughts about how YOU might have handled their situation.
Blessings, Anna Schmidt