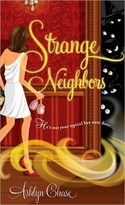 I belong to a writers' goals group. We happen to know each other through RWA, but other than that most of us have little in common. We write in all different genres, some have children, some don't. Some work outside the home, and some write full time. Some are published, some aren't.
What brought this group about and keeps it together is a common purpose. We all want to reach our individual goals. What makes it work and continue to succeed is how we want the other members to reach their goals too, regardless of what those goals are. And our goals are as different as we are.
One member had the courage to pitch to an agent with an unfinished manuscript. When said agent requested the full manuscript, she was honest and said it wasn't finished. You'd better believe we were there, making sure she finished it! One member had never finished a manuscript. We were already chilling the Champagne, knowing she'd make it–and she did. Another member sold a four-book YA deal on a proposal! You can bet we'll keep track of her progress.
The general public has no idea how hard it is to stick to the goal of producing a book, regardless of life's circumstances. In our goals group, we're very much impressed with anyone who can string together thousands of words and create a coherent story–from beginning to end–one week at a time. I think it's safe to say, that's our goal. Group members are here to create wonderful new reads.
Me? I write erotic romance and romantic comedy. My voice is unique and many readers love it. I began my publishing career with ebooks. I'm willing to bet my readers are happy I went that route, sharing and improving, rather than letting my wild stories sit in a drawer. Isn't it a wonderful thing to have people reading romance in any format at whatever heat level they like? I certainly think so.
My goals group knows I'm experiencing a certain amount of success, but I'm still working hard to meet my goals just as they are. My goal might be the next book when someone else's goal is their first. Neither goal is more important. As far as the group goes, we inspire each other no matter what we write or who we write for. All we care about is that we're writing!
One of the most inspiring writers is not yet published but I feel she's close–very close. She experienced a serious head injury about a year ago and couldn't write at all for a while. She has fought hard to get her cognitive skills back and continues to improve. And she writes. Sometimes all she can manage is a sentence or two, but she doesn't give up.
Her attitude is amazingly positive. She's one of the first to cheer when someone else has a little success. She could so easily feel sorry for herself or jealous of others, but I never hear that in her posts. She shares her triumphs and tribulations with the rest of us, and we encourage her to keep plugging away. One of these days, she'll be published. I know it. She'll keep trying until it happens.
STRANGE NEIGHBORS BY ASHLYN CHASE—IN STORES JUNE 2010
He's looking for peace, quiet, and a little romance…
There's never a dull moment when hunky all-star pitcher and shapeshifter Jason Falco invests in an old Boston brownstone apartment building full of supernatural creatures. But when Merry MacKenzie moves into the ground floor apartment, the playboy pitcher decides he might just be done playing the field…
A girl just wants to have fun…
Sexy Jason seems like the perfect fling, but newly independent nurse Merry's not sure she's ready to trust him with her heart…especially when the tabloids start trumpeting his playboy lifestyle.
Then pandemonium breaks loose and Merry and Jason will never get it together without a little help from the vampire who lives in the basement and the werewolf from upstairs…
About the Author
A multi-published, award-winning author, Ashlyn Chase specializes in characters who reinvent themselves, having reinvented herself numerous times. Among her many day jobs, she has worked as a psychiatric nurse, run blood drives for the Red Cross, and now uses her degree in behavioral sciences to avoid writing exhaustive character sketches. She lives with her true-life hero husband in beautiful New Hampshire. For more information, please visit her website.
To comment for a chance to win please click here.