Coming to you from Down Under. The great southern land. The sunburnt country. The—actually, that's plenty of that. Jess Anastasi here and today I'm talking about what Australia has done for the world of heroes.
Like many authors, I love nothing more than "researching" for inspiration when working on my latest book and deciding what my hero is going to be like. Now, we all know the Hemsworth brothers have a made a big impact on Hollywood, but I'm a TV show addict, and today I'm listing my top five favorite Aussie heroes of the small screen.
Bob Morely aka Bellamy Blake
 Like many Aussie actors, Bob Morley got his start on the long running Australian soap, Home and Away. I've personally never watched the show, even though it's been on TV as long as I can remember. Morely has certainly cemented his abilities as an actor in playing Bellamy Blake on The 100, which started out as a teen drama on the CW (though in its 4th season, I think it's grown beyond that now). Bellamy has faced a lot, has had to make hard choices and tried to protect a sister who didn't want protecting. Morely gives the character really great depth and sincerity, bringing the feels every time. Plus, #Bellarke.
David Lyons aka Sebastian Monroe

The first time I saw David Lyons in anything, it was on a really great Aussie drama called Sea Patrol. He was playing a naval officer stationed on a small Australia navy warship that patrolled the northern end of Australia, dealing with issues of immigrating boat people arriving, illegal fisherman and other kinds of maritime drama. I loved the show, watched every episode even after (spoiler alert) his character got killed off. Lyons is an excellent actor, so I was stoaked to see him in the role of Sebastian Monroe on Revolution. While Lyons played a very dark character, one who was almost unhinged, it was clear many of these issues were borne out of a deeply buried pain. I wanted, more than anything, to see Monroe get a redemption story line (and I was unashamedly on board the taboo #Charloe ship) but unfortunately, the show was cancelled during season 2.
Daniel Gillies aka Elijah Mikaelson

Okay, okay. Daniel Gillies is actually from New Zealand. But us Aussies are a brazen bunch, so we'll quite often claim New Zealanders as Australians. When the character of Elijah was introduced in The Vampire Diaries as one of the Original vampires, it seemed Elijah was the more level headed of the Mikaelson brothers, and spent most of his time trying to manage Klaus' reckless temper. However, once The Originals spin-off started, it became clear that deep down, Elijah was the more ruthless of the two, and has since gone to lengths even Klaus may have thought twice about. Gillies has done a great job of coming across as calm and collected on the surface, but then exploding with this utter icy rage when need be. I swear there's been scenes that have given me chills!
Ryan Kwanten aka Jason Stackhouse

Like Bob Morley, Ryan Kwantan also did a decent stint on Home and Away here in Australia before taking his acting career abroad. In fact, every time I watched an episode of True Blood, my husband would say "It's Vinnie!" which was apparently the name of his character on the soap. But, what can you say about Jason Stackhouse? This is definitely one case of brawn over brains, as often there didn't seem to be much in Jason's head beyond those chiselled good looks. And he definitely made some questionable decisions of the course of the series. However, I think in the last few seasons of True Blood, especially once he started working for the sheriff, Kwanten gave a depth to Jason that hadn't presented in earlier episode. Plus, guilty pleasure? Jason's vampire blood induced sex dream about Eric had to be one of the best scenes in the entire series. I was totally shipping #Jaric after that!
Jesse Spencer aka Matthew Casey aka Dr. Robert Chase

If you were a teenage girl in Australia in the late 90s, then chances were you had a poster of Jesse Spencer on your wall. I had more than a few. I definitely had a teenage girl TV crush on Billy Kennedy from Neighbours. Unlike Home and Away, I did spend most of my teenage years on the couch watching this soap on a weekday evening. Jesse Spencer is certainly a TV success story. I never watched House, but every so often I'd see an ad for it and think maybe I should, just to see Jesse Spencer and relive my teenage crushing. However, his role as Matthew Casey in Chicago Fire brought him back onto my screen. And he's still got that same guy-next-door charm, which, added to his excellent acting abilities, means his success is not all that surprising.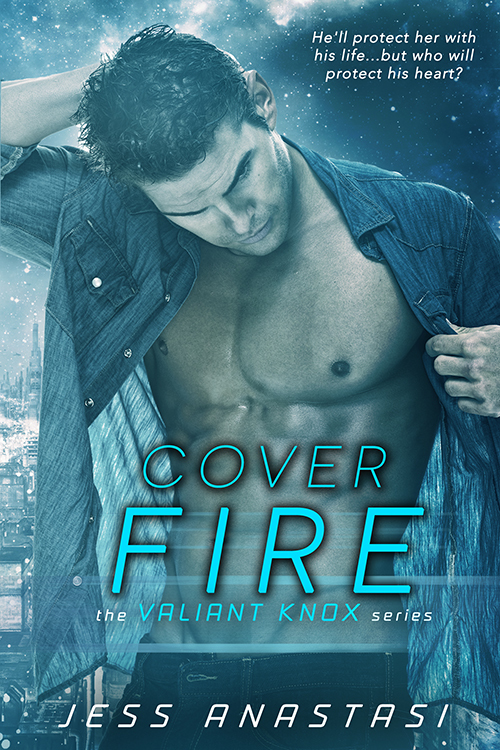 He'll protect her with his life…but who will protect his heart?
If the assignment is crazy, dangerous, or a little of both, Sub-Lieutenant Sebastian Rayne can't help but take on the challenge. So when Command Intelligence tags him to fly one of their agents behind enemy lines, it seems like just another routine death-defying mission. Crash landing on the planet was a piece of cake, but the gorgeous agent he delivered safely to her meeting is now believed dead and he must return to retrieve her body.
After Agent Jenna Branson realizes her own people attempted to have her killed, she enlists the hot stick jockey's help. His new mission? Sneak her back onto his ship to ferret out who wanted to get rid of her and why. But she fears her growing feelings for Seb have blinded her to his reckless insistence on helping her stay alive, and his rash behavior will cause them both to lose their lives.
Romance Science Fiction [Entangled Select, On Sale: June 19, 2017, e-Book, ISBN: 9781640631021 / eISBN: 9781640631021]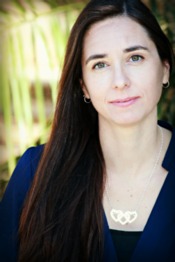 Jess has been making up stories ever since she can remember. Though her messy handwriting made it hard for anyone else to read them, she wasn't deterred and now she gets to make up stories for a living. She loves loud music, a good book on a rainy day, and probably spends too much time watching too many TV shows. Jess lives in regional Victoria, Australia, with her very supportive husband, three daughters, two border collie dogs, and one cat who thinks he's one of the kids.