I had so much fun with Alex and Sydney in BAND OF BACHELORS: ALEX, which comes out today in all formats. I've never written a heroine who is 4" taller than the hero, with thighs stronger than Amazon tree trunks and who can jump like a gazelle. And she wears a bathing suit so tiny, you wanna watch the game for a clothing malfunction.
They meet on a blind date. Little does Alex know that chocolate, caffeine and zombie movies drive Sydney out of control, such that she nearly mounts him in the theater. Even for a Navy SEAL, this is something he has a hard time juggling. Trained to get the bad guys, there wasn't anything in his training that could prepare him for the cyclone he's about to become attached to. And to find a girl who likes sex as much as he does? He thought that impossible.
Here's our fun trailer that gives a "taste" of what I've written. Enjoy. And let the games begin!
Watch the Book Trailer for Alex.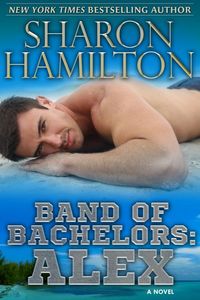 Adrenaline junkie and Navy SEAL Alex Kowicki is one of four bachelor SEALs trying to navigate his successful military career while achieving his goals as a first class connoisseur of beautiful women. He isn't ready to jump back into anything but his free falls, HALO drops or his missions overseas. He trusts his buddies to fix him up with another blind date that won't be as dangerous as his last ones.
But Sydney Robinson has other plans. A beach volleyball player who can spike better than most men, she knows how to execute a series of events that include stalking the handsome SEAL all the way to Sonoma County, capturing him in a winery and delivering his carcass to her bed for keeps. Along the way, the two of them fight a home-grown terrorist cell in a duel that might cost one of them their lives.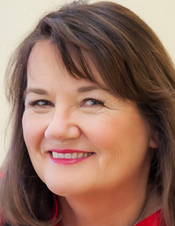 Sharon Hamilton is a NYT and USAToday bestselling author most known for her SEAL Brotherhood series.
Her Golden Vampires of Tuscany are not like any vamps you've read before, since they don't have to go to ground and can walk around in the full light of the sun.
Sharon's Guardian Angels struggle with the human charges they are sent to save, often escaping their vanilla world of Heaven for the brief human one. You won't find any of these beings in any Sunday school class.
All of Sharon's books are available on eBooks (most formats), print and Audible.
A lifelong organic gardener, Sharon lives with her husband in the Wine Country of Northern California, where most of her stories take place. When she's not writing, she's getting verra verra dirty in the mud or wandering Farmer's Markets looking for new Heirloom varieties of vegetables and flowers.