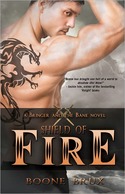 I've got a serious addiction, Angel Trees. Maybe you've seen one in your favorite restaurant or coffee shop. The Salvation Army sets up the trees in hopes of gathering gifts for underprivileged kids. That doesn't sound like such a bad addiction, you might say. It's not—if I'd just take one or two and walk away. But like Lays potato chips, I can't take just one.
This year I grabbed four tags off the Angel Tree in the Embassy Suite's lobby. That's a far cry from last year when I de-angeled the tree at our local Denny's, so I'm doing better—addiction wise.
Usually I look for kids ten and under. I know what this age group likes. But wait, what about teenagers? You know they're losing out to those sweet toddlers, so I'll grab a few 13 and 14 year olds. After all, it wasn't that long ago that I was a teenager. *cough-cough*
I try to place myself in the shoes of a teen. What would I have liked to receive if these were the only gifts I'd get? Personally, I'm all about comfort, writing, reading, and art. I prefer to nurture their imagination, not their physical appearance, so I stay away from make-up, glittery bobbles, and jangly pretties when it comes to girls. I'll admit, I'm at a loss what to get teenage boys. I could use some suggestions from any you with experience.
So here's what I've come up with as my standard gift set. No matter the age, I give the child a blanket. Many stores have the smaller polar fleece throws on sale for $5-$10. If the child is eight or younger I give a coloring book, crayons (appropriate for age), and a book. Sometimes I'll include mittens and a hat. For the teenage girl, I buy a blanket and add my newest favorite YA story with a beaded bookmark, a journal, and a pretty pen. Teen boys get a blanket and book, but like I said, I'm a little unsure on what else they'd like.
I'm trying to keep my addiction in check, I really am. But this morning while having coffee with my good friend Tielle, I noticed and Angel Tree behind her. Let's just say I need to end this post because I have a little more shopping to do.
I'd love to hear your ideas for gift giving or what YA books you recommend. And please, somebody clue me in about the tastes of teenage boys. Merry Christmas!!!
One person will will a copy of SHIELD OF FIRE, just leave a suggestion for what boys want below.
To comment on Boone Brux's blog please click here.