Story is in everything, and I have often found myself most drawn to those that ask the big questions and explore the human condition. Those questions with a splash of imagination in finding ways to answer them, or even to ask them, are what provide the most inspiration for me when it comes to writing.
As a mental health therapist, I have a front-row seat to the human condition, the common struggles, insecurities, pain, traumas, fears, and transitions so many of us face. I am constantly working with people through their anxieties, secret shames, failures, and rejections, and I find that at the root of so many of these struggles is the human need for belonging. For love. For acceptance.
One day I was brainstorming story concepts and a question came to mind for me: Is there a love out there that is so big and unconditional that it could redeem even the most heinous of acts? From there I reimagined the concept of the Fountain of Youth. What if there was a Fountain out there that healed of all ailments and granted immortality. Would we drink? But what if there was a cost? You get to live forever, be healed of anything, but in exchange, the water changes you. It takes over. Like an independent entity, it needs life-giving power to survive, and so it turns you, the recipient of its gifts into a killer, claiming life afterlife to keep its stores stocked up and delivering to you and to those others who have benefited.
But what if someone took a drink and didn't realize? What if she did so because she was dying and her lover begged her to drink in a desperate, powerless plea because he knew he faced a life without her? Then what? What would happen when the water came calling, demanding payment for the health and eternity granted?
The Killing Cure Series was born in response to these questions and it has blown up into an entire universe of immortals living among us, blessed with eternal life through the Fountain and cursed with keeping the balance by paying the price.
Obviously beyond the original question of the redemptive power of unconditional love, many more spring to life from this universe: Who gets to decide if one life is more sacred than another? How do you live with something that's a part of you that you detest but cannot overcome?
I love exploring that dichotomies in people. There is a balance of wonderful and not so great in us all and we choose which of those gets the stage. I like to believe most of us choose to do good, to move toward the better parts of who we are, but some of us have may more challenges to doing this, plagued with aspects of brain physiology and chemistry, of circumstances and life cards that are dealt–things which we have no control and little influence over.
But what we do have is choice. And how we choose to execute our choice in response to the things that are thrust upon us can determine our experience of living with them. That is where we find our power–in declaring dominion over how we respond to our circumstances, how we choose to govern ourselves within them. And even the most impossible of obstacles to overcome can look a bit more surmountable through that lens.
So, join Julia and Charlie in The Killing Cure Series as they grapple with these questions and join Jessie Mason in the spin-off, Descendants of the Curse: Jessie's Awakening, as she faces her own challenges with the murderous demands of the water waking up within her. I am giving away your choice of book one in The Killing Cure Series or Jessie's Awakening, signed, so comment below to enter to win!
—
COMMENT TO WIN: What do you love about paranormal romance? Tell us in the comments and you'll be entered to win a SIGNED book by C.S. Kendall, winner's choice between The Killing Cure: Drink or Descendants of the Curse: Jessie's Awakening. 
—
Descendants of the Curse #1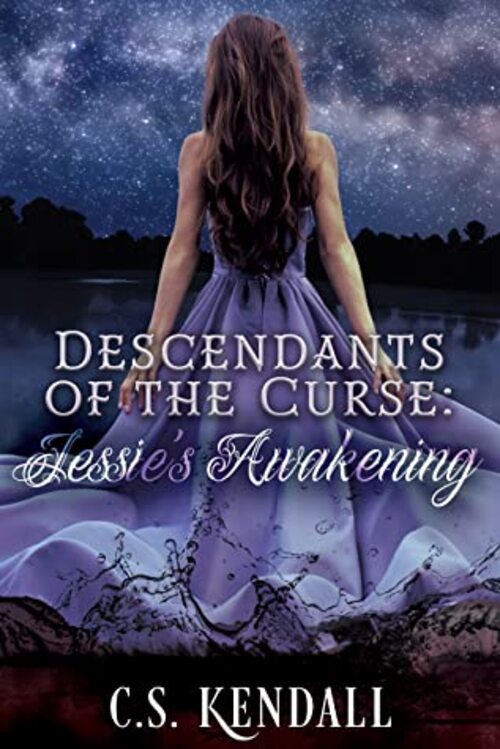 Jessie Mason is a normal junior in high school with a boyfriend, a lead part in the school musical, and straight A's.
But on her seventeenth birthday, her parents reveal her true lineage–that she descends from the first-ever immortal human race–the Community that drank from the Fountain of Youth millennia ago and unleashed mortality into the world. As the daughter of two original immortals who drank, her genes determine her path and Jessie learns she, too, will live forever. But there is a cost.
The Fountain of Youth must replenish its life-giving stores and to do so, it turns those who benefit from the waters into killers, demanding lives as payment for the eternal life it grants.
Paired with Tyler, another (cute) immortal descendant of the cursed waters, Jessie learns to hear and tame the water's bloodthirsty voice, channeling her murderous impulses toward the Community's more. . . productive use of her killer instincts.
As she leans into her new identity and grapples for control, she can't help but feel drawn to Tyler, who may be the only person capable of understanding the sacrifices demanded of her. But someone else knows about her and is threatening to reveal her secrets, or worse. . .
Can Jessie keep those she loves safe by embracing the directives of the beast within? Or will the water's call get the better of her, destroying not only who she is, but hurting everyone she cares about?
Young Adult Fantasy [Escape Publishing, On Sale: May 13, 2020, Paperback / e-Book, ISBN: 9781734256239 / ]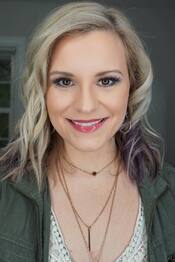 CS Kendall first sparked an interest in writing in the third grade and has been toying with various story ideas since.
Finally, a few years ago she decided to put pen to paper and really give it a go. The Killing Cure Series is her debut work.
In her day job, she feels honored to serve as a therapist in a private practice setting where she is daily inspired by the stories of struggle, courage. and overcoming her clients entrust to her. Walking through the difficulties of depression, anxiety and major life transitions is a privilege she feels humbled to be a part of. She incorporates themes she sees in her work, of humanity warring with aspiration to be better, of suffering and triumphing. She believes it truly is the story of humanity, those common experiences and struggles–sometimes endured in silent desperation–that connect us all. And she loves to find creative ways to convey that to her readership.
CS lives happily with her family in southwest Michigan.