Hello there, and thanks for having me on the blog today! I'm just coming off the release week of my latest title from Entangled Teen, STUCK WITH YOU, and I'm thrilled, but exhausted. No, I'm not traveling the globe on a fantabulous book tour—in fact, I, like most authors when their books launch, spent the week doing a bit of celebrating, working my day job, and posting my butt off on social media. Almost as good as a book tour! LOL.
Resting author face at the end of release week. Cropped out of the picture is a giant glass of wine.
Anyway, this week got me thinking about book titles. I wonder if readers know just how many different titles a book has from the very first draft to publication? Maybe y'all do know–maybe I'm just naïve, but I always thought a book title was a book title and always the author's choice–until my books started to get published.
For example, my first YA novel, which came out in 2011, was a book about a teenaged cake decorator. The entire time I was writing that sucker, even when it sold to my publisher, it was called THE ICING ON THE CAKE. I loved that title like I loved the names of my own children. But then several months before it came out, someone got the idea that it sounded too something–too old for the audience, too much like a cookbook, something, and then the hunt began for a new name.
Let me tell you, from that point a loooooong list of suggestions emerged, and meanwhile I was sitting back saying, "you want to change my baby's name?" My publisher compiled a list–my agent and friends and family compiled a list. Some of the suggestions that almost made it were along the lines of THE SWEET LIFE and LIFE BITTERSWEET. Suffice it to say that in the end there were so many suggestions that I was overwhelmed and so happy when someone finally picked one. Long story short, when the book finally came out, it was titled THE SWEETEST THING–which I wasn't sure about at first, but then I came to like it just fine.
A title, after all, has to do several things–hook your reader, for one. THE SWEETEST THING could not be mistaken for a cookbook, but the original cover art gave a hint that it had something to do with baking–and the rest is history. My baby had a new name, which I got used to, and the book came out and people liked it.
My latest release had a crisis of title too–but the thing that I've learned since my very first book is that I never, ever get attached to a title, because it is always, always subject to change. So for a long time, I called this book simply, Book 3. Original, right? Then I called it Take Me to the Beach, mostly based on a tote bag one of the teachers I worked with brought to school one day. Here's the proof that sometimes titles come from tote bags:
I knew this title likely wouldn't stick either, and that was okay with me because I had not become attached. There is, of course, always a point in the publication process where the title has to be finalized, though (or there'd be a bunch of books floating around called TBD). This process always involves a lot of back and forth emails (and picking the brains of friends on the internet), and I was ready for it.
The goal of everyone involved was to come up with a short title that hooked readers while encapsulating the feeling of this book, where two ex-friends who were raised together (STUCK together) actually fall in love over the course of a week at the beach. After much deliberation, STUCK WITH YOU stuck! And I think it's my favorite of my titles of my books so far, because it fits the story so perfectly, and the cover design jives with it spectacularly, in my opinion. So even though I didn't come up with this title (it was most definitely a group effort!), I am a happy author!
So which of your favorite book titles have drawn you in? I'd love to hear your responses! Until then, HAPPY READING!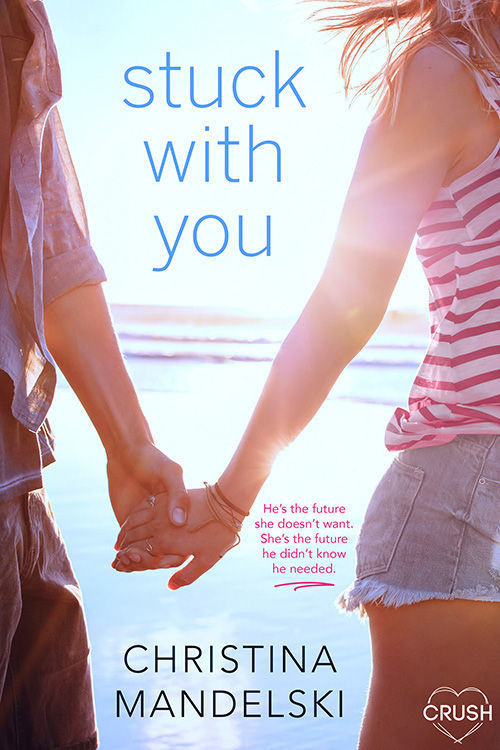 When Caleb Gray heads to the Texas coast to mentally prepare for a future he isn't sure he wants, the last person he expects to see is Catie Dixon. Yeah, their mothers have been planning their wedding since they were born, but he and Catie are most definitely not friends. He can't see her as anything but the annoying kid who followed him everywhere. Except, it's really bothering him that everyone is staring at her in that bikini. . .
Catie got over her crush on Caleb ages ago. So why can't she see past his ripped body or how unsettled he seems? She's got her own problems, though. Her future has been set for years and now she's dreaming of pulling the plug. A week at their families' beach house is just what she needs to pull herself together, and she has no intention of letting Caleb back into her heart. . . which would be a whole lot easier if he'd put on a shirt.
But a forced week of togetherness full of beach parties, waterslide mishaps, bonfires, and roller coasters sparks more than an understanding. What do you do when the person standing in the way of your future is the one person you grew up hating. . . but now don't?
Romance Contemporary [Entangled Crush, On Sale: September 2, 2019, e-Book, ISBN: 9781640638556 / eISBN: 9781640638556]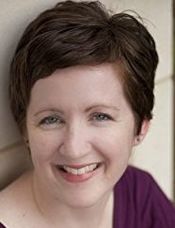 Christina Mandelski loves to bring the characters in her head to life on the page. When she isn't writing, she spends time with her family, working as a substitute teacher, eating (sweets, usually), traveling and reading (preferably under an umbrella at the beach). Chris lives with her husband and two daughters in Houston.