The most popular book set in Colorado is Stephen King's The Shining set at the fictional Overlook (aka The Stanley Hotel). That should have been a gimme, but I missed that question recently, which is crazy because the haunted history tour of The Stanley Hotel ranks as one of the best cross sections of literature, history, and pop culture in my experience.
In fact, our trip to the hotel sparked several scenes in UNSTOPPABLE. Every summer we like to spend a few days in Grand Lake, CO where I worked in the summers before and after my senior year, and it's still one of my favorite places on the planet. The kids had recently watched The Shining (both versions) after having convinced me that it wouldn't give them nightmares for the rest of their lives, and they wanted to visit The Stanley. I had never taken Trail Ridge Road through the Rocky Mountain National Forest between Grand Lake and Estes Park, but it was summer, so it shouldn't be a problem. Right?
The tour guide at The Stanley told us that King had been en route to Grand Lake to do some writing when he got stuck thanks to a snowstorm that closed Trail Ridge Road. This happens every winter, and the road stays closed until spring thaw. This actually worked in King's favor as he used the haunted hotel as fodder for his very active writer mind.
I have a serious fear of heights, but it's never bothered me when I drove. Enter the Trail Ridge Road. At times we were so close to the edge I thought we were going to die. My daughter in the passenger seat thought it was hilarious. My son was as terrified as I was. At one point, my daughter threatened to take a video of my near-debilitating fear. She said we'd be YouTube famous. We were in the middle of a section close to the edge, and all I could do was groan and say a very long curse word. They died laughing, but to this day, my hands sweat at the mere thought of driving that road EVER again.
But I did get a great scene out of it. All of the Untouchables books are set in Colorado, but in UNSTOPPABLE, Dez and Mick go off-road, on the run from a relentless drug lord. At one point, they hit a high plateau: "What's with the posts?" Mick asked, pointing out the wooden posts sticking up every twelve feet along the edge of the road. The big-ass poles were taller than a semi and looked like the trunk of a long-dead tree.
Just looking at them made her stomach drop. Right now, the headlights peered over the edge of the ridge into nothing. They were literally driving in the clouds. "The three foot metal posts they use on the highway aren't tall enough. We're above timberline so there's nothing to stop the snow. It creates massive drifts that bury the highway midwinter. These poles mark the edge of the road for the snowplows so they don't fall off a cliff."
Thanks to the military, I've been to more countries than I can remember and nearly every state in the U.S., but the 47.7 miles of Trail Ridge Road are the most memorable. Fear will do that to a girl.
#travel #Colorado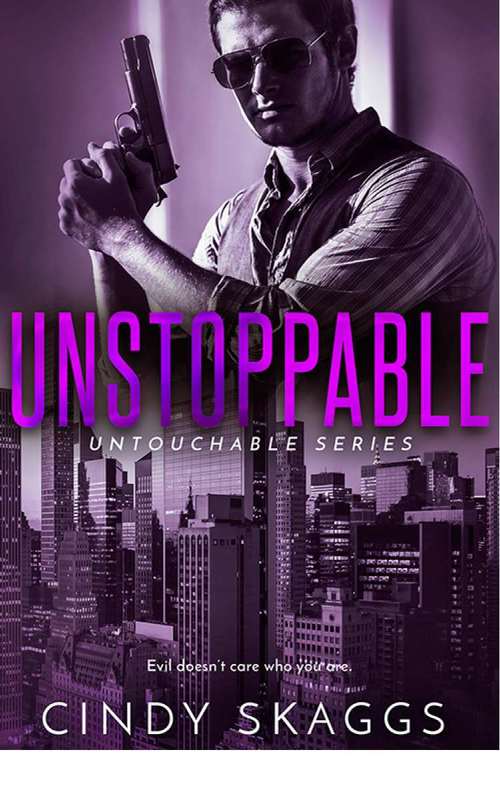 Bad boy Mick Donovan has dedicated his life to avenging his brother's death, even aligning himself with an FBI Task Force to achieve his ends. Which leads him to the mess he's in now–undercover as the husband of the woman he's been fantasizing about, despite knowing how off-limits she is, to protect an innocent child.
After an ambush, Destiny Harper is on the run and out of places to hide from a ruthless drug lord hellbent on claiming his son. Charged with protecting the boy, Dez lands in the mountains on a collision course with Mick, a blizzard, and a past she'd rather forget. But even as the close quarters ignites the passion between her and the sexy biker, she knows there's no future with him. Mick will sacrifice everything for revenge—even her.
Romance Contemporary [Entangled Ignite, On Sale: May 1, 2017, e-Book, ISBN: 9781544870281 / eISBN: 9781633759428]
Giveaway: What's one of your favorite vacations? Leave a comment, and Cindy will give one lucky poster a signed print copy of UNTOUCHABLE (Untouchables 1) and a digital copy of UNFORGETTABLE (Untouchables 2), winner of Harlie's Best Books of 2016.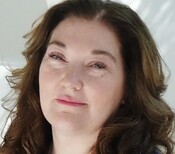 Cindy Skaggs grew up on stories of mob bosses, horse thieves, cold-blooded killers, and the last honest man. Those mostly true stories gave her a lifelong love of storytelling and heroes. Her search for story took her around the world with the Air Force before returning to Colorado where she's turning her lifelong love of storytelling into a career she loves. Find her on Facebook as Cindy Skaggs, Writer, @CLSkaggs on Twitter, or www.CSkaggs.com to sign up for her newsletter.