A few years ago, I was in a slump. My writing career was starting to take off but my personal life was anything but exciting. I was working at home, most often in my pjs, writing around the clock, and leaving any remaining time I had left in the day for my husband and son—and if you're a parent, you'll realize it was my son who got the majority of that time.
I was tired, uninspired, unhealthy, and it was beginning to show. But then something happened … a character named Stevie Sinclair started to speak to me! She also had lost her sexy, lost a bit of herself, and she was desperate to get it back. And so began our journey to figure this thing out together. The result? A book called DIRTY LITTLE LIES and a new me—a healthier, happier, more positive and productive me. In my steamy little novel, Stevie goes on a hot and hilarious adventure that helps her rediscover herself, and I tell you, readers responded. And this week, I'm so happy to bring Gabe Shannon, Stevie's dreamy hero, to the forefront of the series with a new novella about his journey titled DIRTY.
I think most of us can relate to letting ourselves go a little bit, and giving away all our time and energy to everyone but ourselves. But by doing this, we're actually less effective. So the things that I changed in my own life as I was writing about Stevie's journey weren't drastic, but had a huge impact. You might want to try to:
Give yourself a break: Just acknowledging that you're doing the best you can is huge. It helps take away some of the guilt we have when we're unable to be all things to all people. Level-set your expectations of yourself—plan your schedule as you would your child's or friend's schedule. You wouldn't make them skip out on sleep, or meals, or a shower—so don't do that to yourself.
Delegate: At work, at home, doesn't matter. Most of us hate to ask for help. But doing so can change your life. Let your partner do the grocery shopping, share the chores with the kids, find ways to work more as a team at the office.
Say no to them, and yes to yourself: You don't owe anyone an explanation for how you choose to spend your time or manage your workload. The word no is powerful—use it!
Spend time with your friends: They're often the first we cross off the list when we get busy, but friends can fill your well of happiness and then some. Just make sure they're the friends who lift you up, not bring you down.
Put your special relationship at the top of your list: Putting off the person closest to you can be a huge mistake. It doesn't take a lot of effort to nurture that important relationship. A little goes a long way, and the more you give, the more you'll get…trust me.
Make the change today: Don't put off taking care of yourself, because tomorrow can turn out to be months or years away. Start today—take time for yoga, make yourself that heathy salad and sit down to eat it, read that book, have a glass of wine with a friend (even if it's over the phone), wear your fancy underwear, and put on your favorite shade of lipstick even if you're inside with kids all day. Recharge those batteries, literally or figuratively… you'll be so happy you did!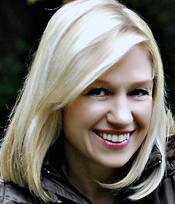 Clare James writes contemporary romance and new adult novels with spunky heroines and sexier-than-sin heroes. Her books have made several best-selling lists including the tender love stories in the *Impossible Love* series; the steamy romantic comedy *Dirty Little Lies*; and the touching family drama *Wednesday*. Her new title, *Caught*, is the first in a series about the women of Elite PR and their very naughty clients. It will be published with Entangled Publishing's Brazen line in June 2015.
A former dancer, Clare still loves to get her groove on – mostly to work off her beloved cupcakes and red wine. She lives in Minneapolis with her two leading men – her husband and young son – and is always on social media chatting with readers.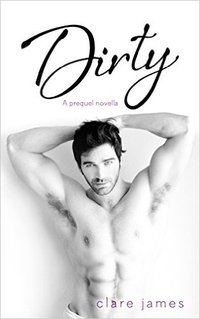 Gabe Shannon has just been schooled … in the art of kink, that is.
After a heartbreaking loss, this broken man spins out of control until he begins a whirlwind friendship with a stripper named Tash.
With Tash at his side, he heads out on a crazy tour of the underground world of pleasure. Yes, he's gone into a deep, dark, and dirty world that he never really knew existed. And surprisingly, he discovers he likes it. Quite a lot.
But the reserved entrepreneur soon realizes that hanging from the chandeliers every night is not all it's cracked up to be. Well, it is … but it'd sure be a lot more fun if it meant something.
This steamy novella is a stand-alone story. It can also be read as an introduction to the bestselling Quick and Dirty Series, or to learn more about the gorgeous Gabe Shannon anytime during the series. DIRTY is not a mandatory read, but you may enjoy the Quick and Dirty books more after you roam around in Gabe's, er, head, a bit.
DIRTY tells the story of how Gabe began exploring his dirty side, came to own Club Venus, and met the crazy beautiful Stevie Sinclair.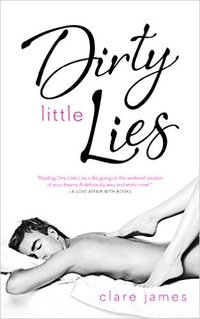 Twenty-nine-year-old Stevie Sinclair has just lost everything: her boyfriend, her apartment, even her ugly bird named Free. (Yeah, she knows it's a stupid name, so don't start.) But most importantly, Stevie's lost herself.
As she shuffles through her days in worn-out Hello Kitty PJs—eating ice cream, sipping wine, and contemplating her next move—a magazine article catches her attention. Blaring black letters read: "How to Get Your Sexy Back in Six Easy Steps."
Stevie studies the article in the trashy magazine like the good student she is and immediately knows what she has to do. With the magazine article in hand, and a bottle of red in her bag, Stevie embarks on a journey to reclaim her life and win back her ex.
Until she meets Gabe Shannon. Gorgeous, single, and on a quest of his own, Gabe introduces Stevie to a lifestyle that is sure to help get her sexy back and then some. If she doesn't chicken out … (Oh, you know where this is going.)