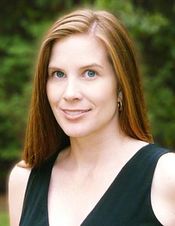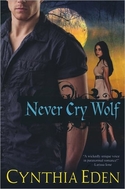 You Might Be Dating A Werewolf If…
Hi, everyone! It's a pleasure to be at Fresh Fiction today.  Since the hero of my new paranormal romance, NEVER CRY WOLF, happens to be an alpha wolf shifter, I thought it might be fun to share a few signs that–yes, the guy you are dating just might be a werewolf. Hope you enjoy the signs!
You might be dating a werewolf if…
1. Your guy has a tendency to growl, a lot, and at odd times that just don't actually fit the mood.
2. He seems to have an obsession with the moon–and howling at it.
3. He keeps turning up naked. In the strangest places.  And the clothes that he *should* have been wearing? Well, they've been torn to shreds.
4. He hangs out with a pack–and those pack members are all pretty darn hot.
5. And speaking of hot…your guy always seems a bit warmer than normal. His skin is heated and just…awesome in general.
6. When you tell him that he has nice eyes, he replies, "The better to see you, my dear." And when you comment on the odd fact that his canines are growing longer and sharper–uh, he just shrugs then.
7. When you rub his belly, the man likes it…way too much.
8. When you bring up Twilight, he tells you that the only good Edward is a staked Edward.
Got any signs you'd like to add?  How would you know that your guy just might be a werewolf?  Leave a comment, and I'll pick one random winner to receive a copy of NEVER CRY WOLF.
Thanks for checking out my post!
NEVER CRY WOLF–Available 6/28/11 from Kensington Brava
Be afraid of the big, bad wolf…
To comment on Cynthia Eden's blog please click here.