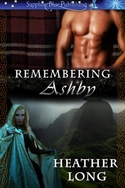 Happy Halloween! NaNoWriMo begins tomorrow and as a special teaser, enjoy the first five hundred words of my Nano project: The Forgotten. The Forgotten is the sequel to Remembering Ashby and was teased in the free short Forget to Remember. Be sure to check those out and stay tuned to the Daily Dose and Twitter for more Nano updates!
The Forgotten
She turned her head away from the sounds of death. Her sisters cried out to her with long, horrid sounds of pain and anguish. Xandie closed her mind to it, hardening her heart and putting one foot in front of the other. Blood spattered her face and soaked through the long strands of golden blond hair that fell in disarray around her shoulders.
Ahead, still mounted, the enemy gathered to make another fatal charge. They would run them all through, slaughtering them once and for all. In the distance, the horns of the clans signaled their approach, but they would be too late, even at full gallop. Her breaths came in short, staccato bursts through the mouth, refusing to inhale deeply through her nose less the smell of blood, bodies gutted, urine and feces choke her.