Looking for an escape? Cozy Mystery author Daisy Bateman shares her Top 5 Destination mysteries so you can travel from the comfort from your own home… which we all need right now! 
***
Gaudy Night by Dorothy Sayers
Harriet Vane, Sayers's mystery-writer love interest for her hero Lord Peter Whimsey, returns to visit her old college at Oxford, only to find that the place is being plagued by a prankster whose attacks are growing in seriousness. Called on to help, she reaches out to Lord Peter, and together they unravel who is out to bring down the tight-knit community of female scholars. Less a mystery than a thinly-veiled contemplation of the author's own artistic life and choices, there is plenty of time for exploration of the "city of dreaming spires," with its famous architecture, to say nothing of a classic scene of punting on the River Thames.
Scot Free by Catriona McPherson
Most people wouldn't consider California's Central Valley a vacation destination, especially in the height of summer, when temperatures can easily reach triple digits (but it's a dry heat!). One of them is Lexy Campbell, recently transplanted from Scotland to the fictional Valley town of Cuento and even more recently separated from her cheating dog of a husband. (She would have been better off in my equally fictional San Elmo Bay, a mere hundred miles away at the coast, where summer visitors are lucky to see a day in the seventies and a break in the fog.) But she learns to love the place for its offbeat charm, and the cast of eccentric characters who help her solve the murder of one of her marriage counseling clients.
The Amazing Mrs. Polifax by Dorothy Gilman
Fifty years back in time and on the other side of the world, an elderly widow from New Jersey turned occasional CIA courier is in Istanbul to make contact with a high-level agent who is in serious danger. Needless to say, things don't go smoothly, but there is still some time between double-crosses and daring escapes to see some of the country and its ancient monuments, and try some of the local cuisine. Definitely a period piece, but no less fun for its datedness.
The Frangipani Tree Mystery by Ovidia Yu
Set even further in the past, but written in the last five years, Yu takes us to Singapore in 1936 and introduces Su Lin, a Chinese Singaporean teenager who, because of the loss of her parents and her own disability due to polio, has been shut out from her expected path in life. She has been attending the local mission school, where she has developed a dream of becoming a reporter or a detective. Neither of which being on offer, she takes a job as a housekeeper for the local Chief Inspector, only to have that job suddenly change course with the mysterious death of a member of the Colonial Governor's household. What follows would be a very conventional country house mystery, but the setting and the main character—at once both an outsider and an insider in this colonized nation—set it apart and make it fresh. And that isn't even getting into the mouthwatering descriptions of the food. . .
Mystery of the Blue Train Agatha Christie
There is, of course, a more famous Poirot novel set on a train, but the simpler pleasures of this earlier story shouldn't be dismissed. For one thing, the train in question is on its way to the French Riviera, which is never a bad choice if you're looking for a fantasy destination. The victim is a beautiful socialite, the presumed motive is the fabulous ruby that has gone missing, and the world's greatest detective (Poirot) (according to him) is on the case. Are there a charming ingenue, and a reenactment of the crime? Of course there are. How could you even ask?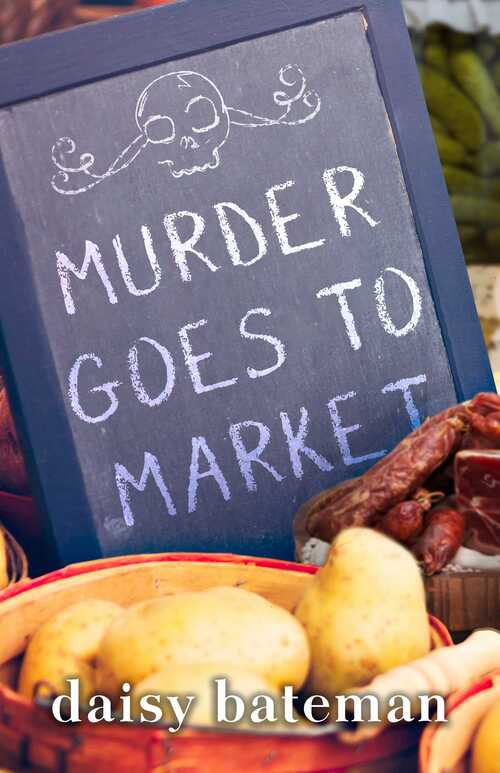 If you had asked computer programmer Claudia Simcoe what she expected to come of her leaving San Francisco for the California coast to open a farm-to-table marketplace, "assembles a mismatched team to investigate a murder" would not have been her first guess.
Lori Roth is one of the tenants of the market, or she had been until Claudia learned that the hands making her "hand-dyed" textiles belong to overseas factory workers. Claudia terminates Lori's lease, but her hopes that this will be the last she sees of her problem tenant are dashed when she arrives at the marketplace the next morning to find Lori dead, hit over the head with a jar of pickles and strangled with a cheese wire.
The police chief thinks Claudia looks like an easy pick to be the killer, and he closes the marketplace to put the pressure on her. So, Claudia has no choice but to solve the mystery herself. Relying on the tech skills from her previous life and some help from her quirky new friends, Claudia races to save her business and herself before the killer adds her to the region's local, artisanal murders.
Mystery Cozy [Seventh Street Books, On Sale: September 15, 2020, Hardcover / e-Book, ISBN: 9781645060123 / eISBN: 9781645060277]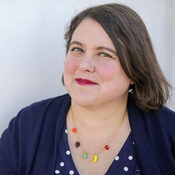 Daisy Bateman is a mystery lover, cheese enthusiast, and world-renowned expert in Why You Should Buy That. Her educational background is in molecular biology from Caltech and UC Berkeley, and in what passes for normal life, she works in biotech. She lives in Alameda, California, with her husband and a cat, only one of whom wears a tuxedo on a regular basis.