Please welcome Fresh Fiction reviewer Debbie Wiley, who is discussing military heroes!
Everyone loves a good hero with a happily-ever-after, but what happens to the heroes who experience debilitating injuries or disabilities while doing their heroic deeds? As a social worker for over twenty years, I love when authors tackle social issues in a rewarding way. I'd like to share a few books and authors I've discovered along the way who address heroes with disabilities in ways that showcases their strengths without discounting the challenges the characters have faced.
J.R. Ward originally started me thinking about this theme as I was reading her new and powerfully intense romantic suspense novel, CONSUMED. Anne Ashburn is a firefighter, a woman who has dedicated her entire life to her career. All it takes is one fire and suddenly Anne can no longer do her job. One of the things I love most about CONSUMED is that we see a heroic woman in an unconventional job role facing her most difficult moments with honesty and strength. Anne struggles to adjust to her new reality as she deals with such a life-altering disability and J.R. Ward doesn't flinch away from showing us just how potentially devastating the emotional turmoil is that accompanies a physical trauma. J. R. Ward has several other hot-button social issues in CONSUMED, catapulting it to one of my favorite reads this year.
THE EMBATTLED ROAD showcases a different kind of hero as J.M. Madden introduces us to three military heroes who were injured overseas while fighting as part of various military battles. J.M. Madden's Lost and Found series is a few years old but I recently met the author at a book signing when her collection of plastic ducks dressed in military costumes caught my eye. I'm still working my way through this series but I am impressed with how well J.M. Madden is digging into the emotional side of trauma, even showing how past relationships can change or end as a result.
Some disabilities are not so immediately obvious, such as the loss of hearing. Heather Gudenkauf is one of my favorite authors and her book, NOT A SOUND, features a nurse who lost her hearing after an accident. Heather Gudenkauf does a marvelous job at introducing us to the difficulties Amelia Winn faces in her adjustment to a world without sound, both the emotional toll and the more practical elements such as how to understand what a person is saying when they turn their head away. I particularly love her dog, Stitch, who is trained to assist her.  
Heroes come in many sizes and shapes and I appreciate each one of these authors for introducing me to characters who face trials I can't begin to fathom. Who are some of your favorite authors and books that address these real-world issues?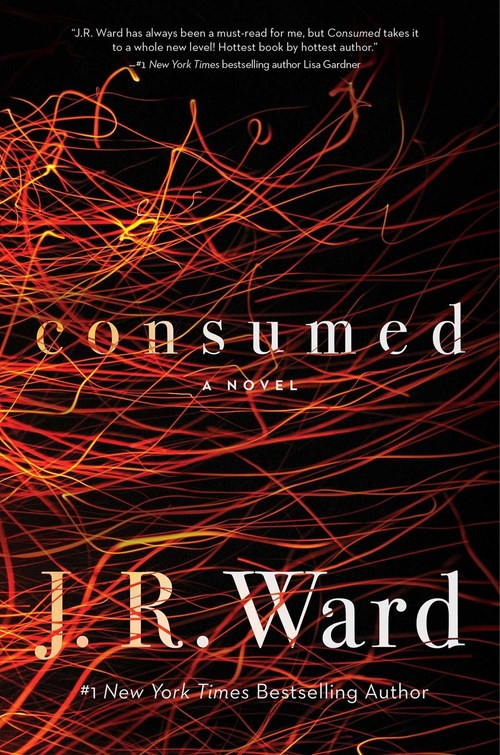 From the #1 New York Times bestselling author of the popular Black Dagger Brotherhood series comes a brand-new novel about arson investigator, Anne Ashburn, who is consumed by her troubled past, her family's scorched legacy, and her current case: chasing a deadly killer.
Anne Ashburn is a woman consumed…
By her bitter family legacy, by her scorched career as a firefighter, by her obsession with department bad-boy Danny McGuire, and by a new case that pits her against a fiery killer.
Strong-willed Anne was fearless and loved the thrill of fighting fires, pushing herself to be the best. But when one risky decision at a warehouse fire changes her life forever, Anne must reinvent not only her job, but her whole self.
Shattered and demoralized, Anne finds her new career as an arson investigator a pale substitute for the adrenaline-fueled life she left behind. She doesn't believe she will ever feel that same all-consuming passion for her job again–until she encounters a string of suspicious fires setting her beloved city ablaze.
Danny McGuire is a premiere fireman, best in the county, but in the midst of a personal meltdown. Danny is taking risks like never before and seems to have a death wish until he teams up with Anne to find the fire starter. But Danny may be more than a distraction, and as Anne narrows in on her target, the arsonist begins to target her.
From the creator of the bestselling Black Dagger Brotherhood, get ready for a new band of brothers. And a firestorm.
Romance Suspense | Romance Contemporary [Gallery Books, On Sale: October 2, 2018, Hardcover / e-Book, ISBN: 9781501194900 / eISBN: 9781501194924]

CONSUMED by J.R. Ward enthralls and keeps you reading all throughout the night.

You'll be consumed by this new series!

Firefighter Anne Ashburn is about to meet the challenge of a lifetime…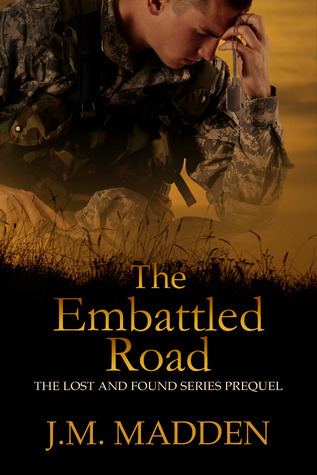 In the harrowing prequel to The Lost and Found series, three embattled Marines must deal with their devastating physical and emotional injuries in a world that seems to have turned against them.
When the rescue helicopter crashes into his convoy in Iraq, Marine First Sergeant Duncan Wilde struggles with the loss of men, his career and the use of his body. Things can't get much worse. Until his fiancée decides she has to move on with her life, and that of her unborn child by another man.
Sergeant Chad Lowell knew when he went to war that it would come with a price. And it did. A young Marine under his command is killed by a landmine. Chad's left with one less leg and a mountain of recriminations. That doesn't mean he wants to be a pitied by every female he comes in contact with.
Gunnery Sergeant John Palmer is furious at the hand he's been dealt. He's served his country faithfully, if not without antagonism, for many years. Now they're turning him out like a relative who has overstayed his welcome. And, since he's not even a real man anymore, maybe it is time to move on permanently.
Can these wounded warriors use a friendship borne out of adversity to form a partnership rescuing others? And can they find real love in spite of their challenges?
Romance Military [Amazon Digital Text Platform, On Sale: December 13, 2013, e-Book, / ]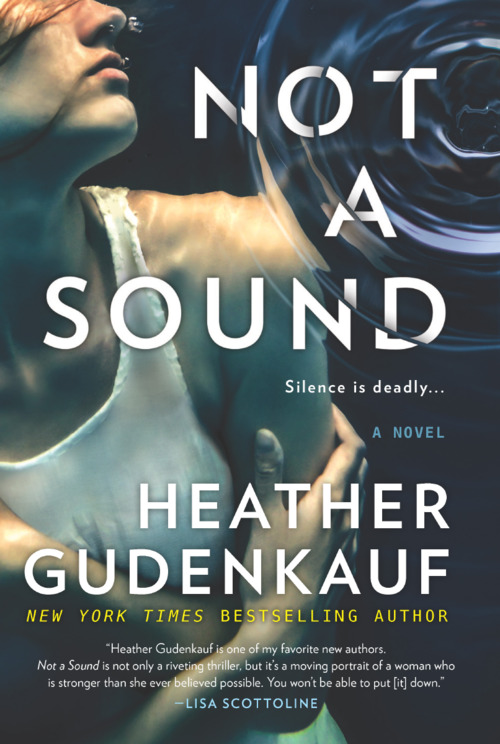 A shocking discovery and chilling secrets converge in this latest novel fromNew York Times bestselling author Heather Gudenkauf
When a tragic accident leaves nurse Amelia Winn deaf, she spirals into a depression that ultimately causes her to lose everything that matters—her job, her husband, David, and her stepdaughter, Nora. Now, two years later and with the help of her hearing dog, Stitch, she is finally getting back on her feet. But when she discovers the body of a fellow nurse in the dense bush by the river, deep in the woods near her cabin, she is plunged into a disturbing mystery that could shatter the carefully reconstructed pieces of her life all over again.
As clues begin to surface, Amelia finds herself swept into an investigation that hits all too close to home. But how much is she willing to risk in order to uncover the truth and bring a killer to justice?
New York Times bestselling author Heather Gudenkauf has been described as "masterful" and "intelligent" and compared to Lisa Scottoline and Jodi Picoult. Introducing her most compelling heroine yet, she delivers a taut and emotional thriller that proves she's at the top of her class.
Thriller | Suspense [Park Row Books, On Sale: May 30, 2017, Trade Size / e-Book, ISBN: 9780778319955 / eISBN: 9781460396650]

Can Amelia and her hearing dog uncover a murderer?

A great, compelling thriller!