By Fresh Fiction Senior Reviewer Debbie Wiley
Winter is in full swing in most of the country, while here in Central Florida we're still trying to decide whether to even participate. So far temperatures are wildly swinging from the 40s to the mid-80s with a nice gusting of wind (all day for two days, I might add) thrown in just to keep us on our toes. So why does that matter? Because it's the perfect weather to stay inside where I can adjust the heat or the AC (sometimes both during the same day!) and curl up with a book! Even better, January and February have given us some phenomenal urban fantasy/fantasy novels to choose from. Here are a couple of my favorites:
Jennifer Estep concludes her Mythos Academy Spin-Off series with SPARTAN DESTINY. Rory Forseti, a Spartan and Mythos Academy student, and the rest of Team Midgard are determined to keep powerful artifacts out of the hands of the Reapers. Unbeknownst to the rest of Team Midgard, Rory has been secretly replacing real artifacts with copies. . . but will she be able to save her friends when their latest attempt to obtain an artifact goes sour?  I love that Jennifer Estep digs into some lesser-known mythological gods and goddesses and Sigyn may be my new favorite! Sigyn is the Norse goddess of devotion and Rory is the perfect Champion for her. I love some of the additional touches to SPARTAN DESTINY and the series, too, such as the winterblooms leaning towards Rory as if to kiss her cheek. I'm still in denial that this series is ending as I've fallen in love with Jennifer Estep's marvelous world!
Genevieve Cogman's Invisible Library series has quickly become one of my favorites. In THE SECRET CHAPTER, Librarian Irene Winters is assigned her biggest task yet as she must negotiate with a Fae named Mr. Nemo to obtain a book necessary to save a world from descending into chaos, all while maintaining the newly ratified truce between the Fae and the dragons. Dragons, Librarians, the Fae, and certain books having the power to provide balance to various worlds- what more could a reader ask for? THE SECRET CHAPTER is aptly named, too, having an intriguing twist in store for readers that leaves me excited about the future possibilities. Genevieve Cogman's fascinating world is one that fantasy fans will relish and I have loved each and every installment of this fascinating series
IMAGINARY NUMBERS is the latest installment in the InCryptid series, and oh my, does Seanan McGuire have a treat in store for readers! Sarah Zellaby is unique among her kind. As a cuckoo, Sarah's species is known more for their deadly predatorial skills where they can convince anyone of anything, bending people to their will with barely any effort. Sarah is different, however, as she cares about humans, despite her biological nature being closer to that of wasps than humans no matter her physical appearance. Sarah has been recuperating after pushing her telepathy too far and she's finally ready to venture out into the world again… but will she and the Price family survive when other cuckoos become interested in her? I've been waiting for this book ever since we first met Sarah as I just knew Seanan McGuire could create one heck of a storyline with such an unusual character and wow, Seanan McGuire did not disappoint. IMAGINARY NUMBERS may be the best book I've read in a long time!
January and February have so many other spectacular fantasy and urban fantasy releases for readers. What are some of your favorites?
BOOKS MENTIONED IN THIS ARTICLE:
This Spartan makes her own destiny . . .
Most kids at the Colorado branch of Mythos Academy know me as Rory Forseti, the daughter of Reaper assassins. Secretly, I'm a member of Team Midgard, a group of students and adults tasked with stopping Covington, the evil leader of the Reapers of Chaos. For me, the mission is a deeply personal one, since Covington is also the man who murdered my parents.
When my friends and I get a lead on a powerful artifact that Covington wants to steal, we think we finally have a chance to thwart the Reapers and stop them for good. Team Midgard comes up with a plan, but everything goes sideways, and I'm suddenly in the fight of my life.
My worst fears might have come true, but I know what my Spartan destiny is—to save my friends, or die trying . . .
Romance Paranormal | Fantasy | Young Adult Fantasy [Author Self-Published, On Sale: January 14, 2020, e-Book, ISBN: 2940161133767 / eISBN: 9781950076031]

A must-read for all fantasy fans!
***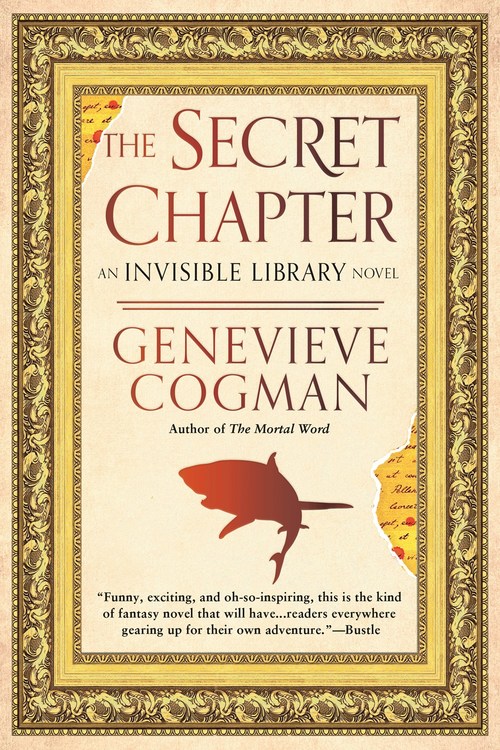 Time-travelling, dimension-jumping, Librarian-spy Irene and dragon-prince Kai will have to team up with an unlikely band of misfits to pull off an amazing art heist—or risk the wrath of a dangerous villain with a secret island lair.
A Librarian's work is never done, and Irene is summoned to the Library. The world where she grew up is in danger of veering deep into chaos, and she needs to obtain a particular book to stop this from happening. Her only choice is to contact a mysterious Fae information-broker and trader of rare objects: Mr. Nemo.
Irene and Kai make their way to Mr. Nemo's remote Caribbean island and are invited to dinner, which includes unlikely company. Mr. Nemo has an offer for everyone there: he wants them to steal a specific painting from a specific world. But to get their reward, they will have to form a team, including a dragon techie, a Fae thief, a gambler, a driver, and the muscle. Their goal? The Kunsthistorisches Museum in Vienna, in an early twenty-first-century world, where their toughest challenge might be each other.
Fantasy Historical | Romance Time Travel | Science Fiction [Ace, On Sale: January 7, 2020, Trade Size / e-Book, ISBN: 9781984804761 / eISBN: 9781984804778]

A darned good story where the Librarian is the heroine and books have power…
***
InCryptid #9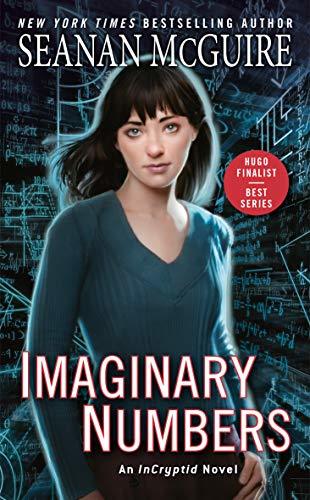 The ninth book in the fast-paced InCryptid urban fantasy series returns to the mishaps of the Price family, eccentric cryptozoologists who safeguard the world of magical creatures living in secret among humans.
Sarah Zellaby has always been in an interesting position. Adopted into the Price family at a young age, she's never been able to escape the biological reality of her origins: she's a cuckoo, a telepathic ambush predator closer akin to a parasitic wasp than a human being. Friend, cousin, mathematician; it's never been enough to dispel the fear that one day, nature will win out over nurture, and everything will change.
Maybe that time has finally come.
After spending the last several years recuperating in Ohio with her adoptive parents, Sarah is ready to return to the world–and most importantly, to her cousin Artie, with whom she has been head-over-heels in love since childhood. But there are cuckoos everywhere, and when the question of her own survival is weighed against the survival of her family, Sarah's choices all add up to one inescapable conclusion.
This is war. Cuckoo vs. Price, human vs. cryptid…and not all of them are going to walk away.
Young Adult Fantasy | Young Adult Romance [DAW, On Sale: February 25, 2020, Mass Market Paperback / e-Book, ISBN: 9780756413781 / eISBN: 9780756413798]