Justice and Sandesh are heroes who fight for what's right, but what can readers do to help champion justice in their own communities?
I'm lucky enough to have wonderful people in my life who are active in volunteering in the community. I'd like to share some of the ways these people, and I myself, have contributed to justice and caring within our communities.
Make care kits for the homeless-This is probably something more suited to people who live in or around big cities but recognizing the needs of our homeless not only helps restore their dignity, but it replenishes our humanity. Giving credit where credit is due, this idea was not suggested, but demonstrated to me by a couple of dear people in my life. Last year while visiting NYC with my friends, one of our group, author Margaret Reyes-Dempsey, handed out care packages that she'd put together for homeless people. She purchased needed supplies, including hand wipes and socks. She carried these care packages in a backpack distributing them as we went. Around the same time, my daughter, a public defender, did the same thing—handing out thick socks, hats, and gloves to people at her courthouse. Care kits that includes socks, toothbrushes, wet ones, and individual food packets like crackers is a wonderful way to show kindness. If you need suggestions on what is most needed in your area, reach out to local shelters.
Donate books-We all know the transformative impact books can have on our lives, but not everyone has an equal access to reading materials. There are many we can donate to help expand access to reading materials, but I'd like to highlight those charities designed specifically for children like Project Night Night. Project Night Night focuses on getting books into the hands of homeless children. As stated on their website, "Each Night Night Package contains a new security blanket, an age- appropriate children's book, and a stuffed animal — all nestled inside of a new canvas tote bag. By providing objects of reliable comfort, Project Night Night reduces trauma and advances the emotional and cognitive well-being of the children we serve."Another book program that focuses on children is Room to Read which, "…seeks to transform the lives of millions of children in low-income countries by focusing on literacy and gender equality in education." But if you want to do something a little closer to home, you can always build A Little Free Library in your community or in front of your home and stock it with books that promote causes near and dear to your heart.
Volunteer to be a cuddler– As the opioid crisis continues to ravage the country, more and more babies are born addicted. National Institute on Drug Abuse (NIH) estimates that a baby is born addicted to opiates every 25 minutes. In addition to being more likely to suffer low birth weight and a host of other complications, these addicted babies often stay in hospitals for months, unable to have contact with addicted mothers who themselves are going through withdrawal or have difficulty getting to the hospital daily.This is where you come in. Hospitals in various states around the country are launching volunteer cuddle programs, allowing volunteers to come into hospitals and offer some much-needed support—cuddling, soothing, cooing, reassuring tones–for babies going through the difficult and painful withdrawal process. An internet search or calling your local hospitals will help you to locate a program in your area, but if these fairly new programs haven't reached your town or city yet, you can always try to initiate a program yourself or volunteer at a local women and children's shelter.
Throw a party-Although this might seem like an excuse to test out your new Margarita maker, throwing a neighborhood or apartment building party is actually a great way to get people together and bridge the divide that our current political environment perpetuates. This idea can create a sense of community and promote understanding and lessen hostility. I know, because nearly every year since I've been in my new home, I've thrown an Oktoberfest party. My husband and I invite people from our street, neighbors across the lake, people from work, friends, and family. It's turned into a big event. Everyone gets into it. We dress up in lederhosen, have a beirgarten, a haunted hay ride (we mix-and-match our holidays here), and include homemade carnival games. When people begin to see each other as human, when we hear each other's stories, share laughter, and experiences, the anger dissipates. If we lessen the hostility, loosen the barriers and fences that divide us, there is greater chance for community change that benefits us all.
Speak up– When my daughter was in high school, yes the public defender, she witnessed a developmentally challenged teen being teased by a group of kids on the bus. Shaking, she stood from her seat and yelled at this group to stop. She only had one weapon, her voice, but she not only got these kids to stop, she got the attention of the bus driver. For the rest of the year, that bus driver sat the harassed teen behind him, ensuring him a bit more safety. As individuals, we can champion justice in the world and communities by speaking up, not just for ourselves but for others. We're living in a very exciting, and despite what you may hear, positive and transformative time. That's because societal challenges are front and center in a way that provides great motivation and even opportunity to heal wounds and further equality. This might seem like a little thing–speaking up at work, at church, at the baseball game, or Starbucks–but it's not. When you stand up for human rights, social justice, and basic freedoms and safety for marginalized people, women and girls, or for whatever organization has your heart and interest, you are reaffirming your beliefs and encouraging others to do the same.
Roll the dice-Not sure how you want to help? Why not try Volunteer Match a program that, "brings good people and good causes together." It's easy to get started. Putting in your local zip code, will get you a list of nearby places where you can volunteer. The sidebar will even offer you options on different cause areas like emergency safety, women, or seniors. So if you're feeling a little unsure of exactly what you want to do, roll the dice and give this website a chance.
These are just a couple of small and maybe even silly (parties count) ways that can help promote understanding and further justice in our communities. What suggestions do you have for promoting justice, understanding, and just causes in your areas?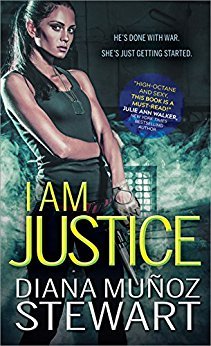 This bad-ass band of sisters plays for keeps.
She's ready to start a war
Justice Parish takes down bad guys. Rescued from the streets by the world renowned Parish family, she joined their covert sisterhood of vigilante assassins. Her next target: a sex-trafficking ring in the war-torn Middle East. She just needs to get close enough to take them down…
He just wants peace
Sandesh Ross left Special Forces to found a humanitarian group to aid war-torn countries. But saving the world isn't cheap. Enter Parish Industriesand limitless funding, with one catch―their hot, prickly 'PR specialist', Justice Parish.
Their chemistry is instant and off-the-charts. But when Justice is injured and her cover blown, Sandesh has to figure out if he can reconcile their missions. With danger dogging their every move, their white-hot passion can change the world―if it doesn't destroy them first.
Romance Suspense [Sourcebooks Casablanca, On Sale: May 1, 2018, Mass Market Paperback / e-Book, ISBN: 9781492662389 / eISBN: 9781492662396]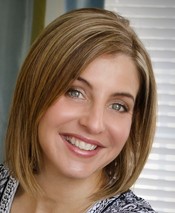 Diana Muñoz Stewart is the award-winning, romantic suspense author of the Band of Sisters series. She lives in eastern Pennsylvania in an often chaotic and always welcoming home that—depending on the day—can include husband, kids, extended family, friends, and a canine or two. When not writing, Diana can be found kayaking, doing sprints up her long driveway—harder than it sounds–practicing yoga on her deck, flying, climbing, or hiking with the man who's had her heart since they were teens.