As a romantic suspense author, I've heard and read complaints that romance authors create unrealistic expectations in our heroes. I beg to differ. My female and male heroes very much reflect my experiences in real life. They reflect people I know and love, including my husband. In fact, my perfect hero is much like the people in your everyday life, in all of our lives, struggling to be better and sometimes actually being their best selves. Keeping that in mind, here is my list of 4 perfect hero attributes.
Funny–Have a good sense of humor or at least don't take themselves so seriously. Though I've read and enjoyed books in which the blank-faced hero has no sense of humor, I'm a sucker for a funny and light-hearted hero or even a dry and witty hero. My husband has a very dry and witty sense of humor. He delivers his jokes straight, so there is often a processing pause to register the joke and then the burst of uncontrolled laughter.
In the second novel of my Black Ops Confidential series, THE PRICE OF GRACE, there is a lot of tension and suspense, but also humor. Starting with Gracie when she's hidden in a secret compartment in the backseat of a car, trying to Trojan Horse her way into a sex-slaver's compound. I was thrilled when I got a preview of the audiobook, read by the amazing Emily Sutton-Smith, and found Emily had hit all of the jokes. She has great timing. Oh, man, I love her. If you'd like to hear this chapter, pop onto my website, I'm offering it free for people who sign up for my newsletter:  https://dianamunozstewart.com/newsletter/
Curious–I really like and admire a hero that is curious about the world and the people around them. I recently had an editor point out that I use questions a lot in internal dialogue. Never really noticed, but it makes sense. I want my heroes questioning the things around them, trying to make sense of it. In my Black Ops Confidential novella, THE EDGE OF OBSESSION, the female lead, Dada, is presented with a situation––a woman being forced into taking a job––that doesn't make complete sense. So, she asks questions and keeps asking, until she discovers women taking these jobs are disappearing from a certain region in Mexico. She ends up uncovering a devious killer with a growing business. This prequel novella is available now and subscribers of my newsletter can get it for free! https://dianamunozstewart.com/newsletter/
Generosity–This doesn't mean a character has to have money to throw around to his/her favorite charity. It means that the character is willing to help others without having an expectation of receiving anything in return. So, it's more a generosity of spirit. Let me give you an example from Nora Roberts book, THE OBSESSION.
In her novel, the male lead, knowing a killer is on the loose, makes a deal with a young woman he's known since she was a kid. He'll drive her to work and fix her bald tires if she promises to get her dad to pick her up from work that night. He's trying to keep her from walking home alone. They strike this deal, and it saves her life.
A generosity of spirit means you'll find a heroic center in a main character. In THE PRICE OF GRACE, Gracie's moral center is her work as a cyber warrior, uncovering men who lure and take advantage of underage girls. For Dusty, his generosity of spirit shows when he rescues Gracie, who is running from the cops after breaking into the house of a child-pornography ring to expose it. What Dusty does isn't in keeping with the letter of the law, but it is in keeping with his values. And, to me, this is sexy and heroic and not in any way an unrealistic expectation.
Not being perfect–Perfection bores the heck out of me. So, in many ways my perfect hero is imperfect. I guess that's why my female and male leads have. . . well, issues. Gracie in THE PRICE OF GRACE is haunted by her past choices. This hurt keeps her from being able to trust anyone. A trust issue that proves a problem for Dusty, the male lead in the story, because he's undercover at her bar trying to expose her family's vigilante activities. Dusty is motivated by an early childhood experience in a cult. He can't stand the idea of what he thinks Gracie's family does–trains kids without their say to be vigilantes. Their issues and cross-purposes are bound to cause them to clash. That's where the fun lies.
He gave up everything to escape his family
The only male to be adopted into the notorious Parish family, Tony Parish always did right by his vigilante sisters. But when an attempt to protect one of them went horribly wrong, he had to fake his own death to escape his fanatical family. Tony set sail and ended up in Dominica–face to face with the woman of his dreams. . .
Now he must give up Honor to save her
After the death of her mother, Honor Silva moved to Dominica, where her family could help her heal and move on. But her activist mother left her more than money, she left her proof that could take down one of the richest and most powerful men in the world.
Tony gave up everything he thought he knew when he fled his family. But when a threat too dangerous for Tony and Honor to fight on their own closes in, he has no choice but to go to them for help. Problem is, they'll demand something in return–something that could cost Tony not just Honor, but also the love that changed him forever.
Romance Suspense [Sourcebooks Casablanca, On Sale: November 26, 2019, Mass Market Paperback / e-Book, ISBN: 9781492674221 / eISBN: 9781492662457]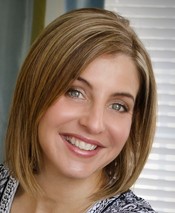 Diana Muñoz Stewart is the award-winning, romantic suspense author of the Band of Sisters series. She lives in eastern Pennsylvania in an often chaotic and always welcoming home that–depending on the day–can include husband, kids, extended family, friends, and a canine or two. When not writing, Diana can be found kayaking, doing sprints up her long driveway–harder than it sounds–practicing yoga on her deck, flying, climbing, or hiking with the man who's had her heart since they were teens.