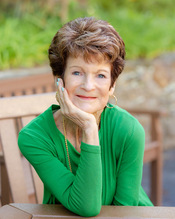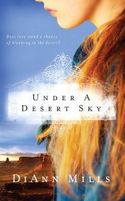 I can't fathom writing a novel without weaving suspense and romance into the plot. The idea of two people falling in love while sharing danger has my fingers poised to type 95,000 words filled with a new adventure.
The hero and heroine are independent people who show a strong reliance on each other to solve a crime. No weak heroes or wimpy heroines, simply two people who initiate action and are committed to whatever is ahead. They refuse to stop their investigation until the villain is arrested—or has met his/her demise. Along the way they find an appreciation for the strengths and values of the other. He pulls her from a burning car, and she pulls the trigger at the precise moment to save him. They are self-sacrificing and capable of great love. After spending all that hair-raising time together, the two experience a sundry of emotions, and their hearts take a dip into new territory, often more frightening than physical danger: love.
When you think about it, love is suspenseful. Adrenaline flows like a waterfall racing down a mountain slope. In some instances it's forbidden. Hearts pound like a tympani on steroids. Take a look at the characteristics:
Pulses race.
Dry mouth.
Loss of appetite.
Displays of heroism.
Anxiety.
Edgy.
Jittery.
That sounds like the emotions of a character who is either in love or drowning in a sea of suspense. Or both.
Surviving a horrific ordeal and falling in love as a result don't necessarily mean the couple will live happily ever after in a fairy-tale world where a white-picket fence and sun-kissed daisies forever surround them. How could they ever be happy in such a dull existence? Our hero and heroine have struggled with a villain for page after page of elevator dropping excitement. And now the most color in their lives is a pastel sunset? Pardon me while I yawn. Happily ever after becomes . . . anticlimactic. Our brave characters would never be satisfied in a ho-hum existence where the biggest thrill is a rained out parade.
Our couple would search for adventure or it would knock on their door. I picture vacations swimming with piranha or scaling cliffs or exploring cultures that had never seen civilized people. Their day jobs are covert missions that require our couple's unique skills. From the jungles of South America to the Himalayan Mountains, they'd be saving mankind from fates worse than death. Their children learn martial arts before they are able to talk, spend their birthdays skydiving, and they teach camp counselors survival skills.
As a result, our couple stays in love because they are evenly matched, challenged, and have an intense passion for life.
So what does happily ever after mean to you?
One commenter will win a $25 Amazon gift certificate, chosen randomly from commenters, so what DOES Happily Ever After mean to you?
To comment on DiAnn Mills's blog please click here.