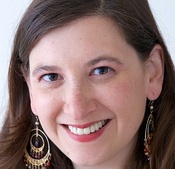 I don't know about you, but I totally love a good second chance romance. In a second chance romance, love, once lost, is eventually found and oftentimes it is more real and poignant than ever. And there's something about second chance romances set around the holidays that really does it for me.
For many, the holidays are filled with love, and the traditions associated with the season invite reminiscing about our pasts—of loves once had—maybe even about the one that got away. There's also an urgency that goes along with an old year ending and a new one beginning—that love must happen before it's too late…before another Thanksgiving, another Christmas, another season, another New Year's Eve passes us by. So finding love during this season, especially a long-lost love, just packs maximum impact.
It's this exact situation that takes place in New Year's in Napa. Two years ago, out of guilt, brilliant scientist Mandy Aligheri gave up on a chance for love with winemaker Liam Flynn. Hurt and disappointed, they both went their separate ways. When she runs into him again, not much has changed—she's still as beautiful, intelligent and stubborn as ever and he still has the same easy smile and charm. They're both still just as attracted to each other as they ever were. The same issues are still holding them back, too. Yet there's something about the approaching new year that spurs Mandy to give Liam another chance…and encourages him to take it.
Ultimately, Mandy and Liam prevail, and find happiness together. The fact that it happens as one year draws to a close and another begins is just icing on the cake.
Driven by guilt, biotechnology researcher Amanda Aligheri spends every waking moment in her Silicon Valley laboratory. Desperate for a change, she makes a New Year's resolution: go to Napa, relax, and achieve some balance. The problem? There's no chance to soul-search while tempting-as-sin winemaker Liam Flynn is around. Mandy and Liam have history together, and one glance at his easy smile reminds her exactly why she fell for him the first time.
A software engineer at heart, Liam Flynn left a lucrative position at a San Francisco tech company in order to help his dad manage their third-generation family winery, and he's done his best to take the business to the next level. Two years ago, sparks flew between Liam and Mandy, but the moment he mentioned commitment, she turned and fled back to the safety of her lab. When Mandy shows up at his winery, she's just as beautiful, intelligent, and stubborn as he remembers…but this time Liam isn't giving up without a fight.
Will one romantic, wintery week in Napa be enough for Liam to convince Mandy he's the one for her, or when the new year comes will she forget about her resolution and return to Silicon Valley—and her research—without him?
About Elisabeth
:
Elisabeth Barrett lives in the San Francisco Bay Area and spends her days teaching, editing, writing sexy contemporary romance, and enjoying time with her sometimes-bearded husband and three spirited children. She is constantly perfecting her home-work-writing juggling act, but in her free time she loves to hike open space preserves, grow orchids, bake sweet things her husband won't eat, and sing in grand choruses.
To find out more about Elisabeth and her books, please sign up for her newsletter on her website at http://www.elisabethbarrett.com or join her mailing list
Giveaway
:
Elisabeth is giving away one e-copy of NEW YEAR'S IN NAPA. All you have to do is answer this question in the comment section and you'll be entered to win: Do you have a second-chance holiday story or know of a good one? Share! (The story can be real or fictional!) Contest ends December 3, 2014 at 9pm PST.
To comment on Elisabeth Barrett's blog please click here.