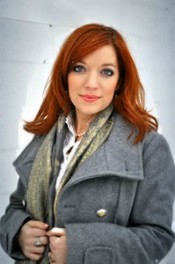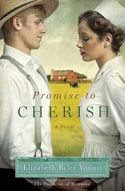 When I look back at my earliest memories I remember the flicker of oil lamps casting shadows on the wall of our home, our buggy, and wearing plain clothes. I remember when my dad drove our first car into the driveway—a green Nova with lime colored carpet on the dash—we were leaving the Amish. And when my mammie (grandma) visited from across the street and my mom told me not to bring out my new English dress that was blue seersucker with ruffles and smocking. But I did.
For several years I spoke Pennsylvania Dutch better than English but my little friends still understood me. I was still raised alongside my plain cousins because my shunned parents exhibited great patience and unconditional love in order to maintain a relationship with our Amish family.
From these memories came my mammie's memoir that shared her life through the Great Depression and World War Two. It was a difficult life and not the mainstream picturesque Amish. Seasons: A Real Story of an Amish Girl brought voices from my Amish ancestral past. I could hear my daudy (grandpa) telling me about being drafted to World War Two but because of his conscientious objector status he was sent into the Civilian Public Service. After working in a labor camp he was sent to work in a mental institution.
PROMISE TO CHERISH is the second book in my Historical Amish series The Promise of Sunrise. It takes you directly into these memories and the stories of the many Amish and Mennonites who worked in the mental institutions alongside the English staff. Because of the war, there were massive gaps of unfilled jobs yet the patient population grew. Sometimes there was only one worker to several hundred patients.
You might be thinking that it doesn't seem like a place to start a romance—but PROMISE TO CHERISH will introduce you to the wild-hearted Eli, an Amish conscientious objector working with an English nurse, Christine, who has lost two brothers in war. In the midst of the squalor of the mental institution and the tension of their differences, they find one thing in common—both have been rejected by their social circles. And a bond begins to form.
Comment below to be entered to win a copy of PROMISE TO CHERISH.
 ***
"Younts's Amish background lends authenticity to the tale, informing the real and relatable characters in this fascinating glimpse into an often elided part of America's history." (Publisher's Weekly)
"Younts' characters radiate lifelike warmth, and religious faith is woven seamlessly into their honest struggles. This deeply moving read reveals the truth about that era's state hospitals, treatment of unwed mothers, and prejudice toward Amish conscientious objectors." (Booklist)
Elizabeth Byler Younts is a member of Romance Writers of America and author of PROMISE TO RETURN, a 2014 RITA double finalist. She is an Air Force Officer's wife. She and her husband make their home in central Pennsylvania with their two young daughters. Elizabeth was Amish as a child, and after he parents left the church she still grew up among her Amish family and continues to speak Pennsylvania Dutch.
Website | Facebook | Twitter | Youtube