In my next book, the romantic mystery Divorce is Murder, divorce lawyer Toby Wong is forced to move back to the small town she was happy to leave. I set the series in my own hometown – a place I love, yet left – on Canada's gorgeous Vancouver Island. Writing about Toby got me thinking about why it's good to leave – and come home.  
1) You expand your worldview
Every town and neighborhood has its own culture. By the time you hit adulthood, whether you fit in or not, you understand your hometown's norms. Maybe you grew up somewhere super conservative, the kind of place where church is mandatory and couples marry young. Or maybe your parents' friends were constantly organizing protest marches and writing letters to Amnesty International. Whatever your reality, to you, it was normal. Now move across the country – or better still around the world. You'll soon see that your "normal" is someone else's "certifiably crazy". It's mind-blowing how differently different people interpret things. Just yesterday, in Vietnam, where I live, I met a fisherman throwing styrofoam boxes and dirty diapers into the ocean. I told him off. He told me he was cleaning up and feeding the fish. We argued and parted huffily. I whined to my friends about the horrible man I'd met, polluting the sea. No doubt he told his buddies about the crazy lady who'd tried to stop him from tidying up. While I still think I'm right, my understanding of our global environmental problem has expanded. A broader perspective can't ever be bad.
2) You find yourself
In every family and social group, people get cast into roles. There's the pretty one, the smart one, the clown, the black sheep… If you spend your whole life with the people who knew you way back when, you're never allowed to change. Who wants to be sealed in amber? Life is all about change. Moving away gives you the chance to reinvent yourself. I'm not talking about pretending to be a Romanov princess or a Harvard grad if you're not. I'm talking about being who you are.
3) You gain confidence
Moving someplace new is hard. Changes are scary. Maybe you don't know anyone in your new town. Everything and everyone seems weird. You're lonely, intimidated and homesick. I know none of this sounds good but stay with me. In building a new life you will gain so much confidence. That will stay with you wherever you end up.
4) You make unexpected new friends
Everyone says that the older you get, the harder it is to make true friends. Many of us depend on the comfort of friendships we forged in our youth. While there's something magical about childhood buddies, you're never too old to make new friends. In a new place, you're forced to take chances on people you'd never bother to befriend back home – people you might dismiss as "not your type". In friendship, as in romance, amazing relationships can grow from the unexpected. In a new place, you're more open to difference, which expands every part of your life.
5) You bring these lessons home
You've learned, changed, and grown stronger. You know who you are. Now imagine this new and improved you coming home. By returning to her hometown in Divorce is Murder, Toby Wong learns to face up to her troubled past. She has fresh appreciation for the old friends and family who've got her back. And she's learned to stand up for her beliefs and to follow her gut. If you never leave home you can never go back, which means you'll never realize how far you've come.  
Toby Wong: Vancouver Island Mystery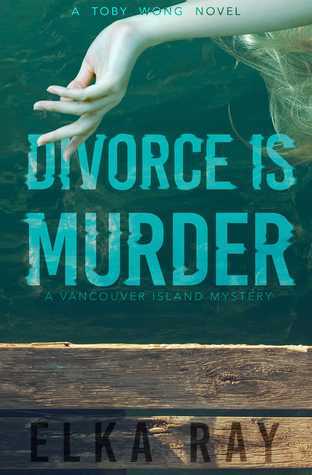 Toby Wong visits her quiet hometown in British Columbia, where nothing ever happens–until her old high school rival is found murdered. Shortly after returning to her sleepy hometown on Vancouver Island, Chinese-Canadian divorce lawyer Toby Wong runs into Josh Barton, who broke her heart as a teen at summer camp. Now a wealthy entrepreneur, Josh wants to divorce Tonya, the mean girl who made Toby's life hell all those years ago. Not long after Toby takes Josh's case, Tonya is found murdered. Josh is the prime suspect. Together with her fortune-teller mom and her pregnant best friend, Toby sets out to clear Josh, whom she still has a guilty crush on. While he seems equally smitten, can Toby trust him? The handsome cop charged with finding Tonya's killer doesn't think so. Since Tonya stayed in touch with everyone from that lousy summer camp, Toby keeps running into ex-campers she'd rather forget. Could one of Tonya's catty friends be her killer? Are Toby's old insecurities making her paranoid? Only too late does she realize that she really is in danger.
Mystery | Romance Suspense [Seventh Street Books, On Sale: August 20, 2019, Paperback / e-Book, ISBN: 9781633885424 / ]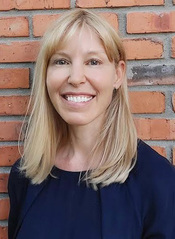 Elka Ray  is the Canadian author of Divorce Is Murder. Born in the UK and raised in Canada, Elka divides her time between Central Vietnam and Canada's Vancouver Island and sets her fiction in both locales, to include Saigon Dark, Hanoi Jane, a short-story collection, What You Don't Know: Ten Tales of Obsession, Mystery & Murder in Southeast Asia and a series of children's picture books published in Vietnam.
Elka is also a freelance editor for Heritage, Vietnam Airlines' inflight magazine, based in Hanoi, Vietnam; a designer and editor for MaiGuppy, a producer of picture books, greeting cards, and souvenirs in Hanoi; and a freelance writer and copywriter, whose clients include Vietnam Tourism Administration and the Four Seasons Resort.
When she's not writing, drawing or reading, Elka is in the ocean.