1–What is the title of your latest release?
2–What is it about?
Major Duncan McCameron is struggling to adjust to life in peacetime, so as a favor to a friend he agrees to escort a widowed countess on a trip north. He didn't anticipate that Lady Faris would be a vibrant woman eager to explore all of life's experiences. They clash at first, but as their journey turns into a wild ride, they can't deny the explosive attraction between them.
3–What do you love about the setting of your book? 
I love road stories because they're always full of adventure, and this book is no different!
4–How did your heroine surprise you? 
Beatrice's zest for living comes from the fact that she's spent most of her life in an unsatisfying, confining marriage, and I loved learning how determined she is to finally break free.
5–Why will readers love your hero? 
Three words: grumpy Scot Dom. Okay, two more words: younger man.
6–What was one of your biggest challenges while writing this book (spoiler-free, of course!)? 
Making sure that Duncan and Beatrice challenge but also complement each other on their emotional as well as physical journey.
7–Do you look forward to or do you dread the revision process? 
Revision has always been a necessary but extremely challenging part of writing. I never like doing it, but it truly does make the book much stronger.
8–What's your favorite snack to have on hand while writing? 
Lately, I've been dipping into chocolate-covered espresso beans for my afternoon snack, and I love them. Chocolate and caffeine is an unbeatable combination.
9–Where would you go for an ideal writer's retreat? 
A villa in Italy or maybe a cottage in Ireland!
10–What's the best piece of writing advice you've received? 
You can't follow each copy of your book around and explain to the reader what you meant to do. If it's not on the page, then you didn't quite succeed in conveying your meaning.
11–Who is the fictional character you want to hand out with the most? (anyone in literature!)
I feel like Sebastian from Devil in Winter would be fun, though he seems a little high maintenance!
12–What's one of your earliest book memories? 
My mom taught me how to read, and the book I first read was "Grasshopper on the Road."
13–If you had to write in a different genre, what would it be and why? 
Historical fiction that might be romance adjacent.
14–What song will automatically put you in a good mood? 
"Groove Is In the Heart" by Deee-Lite
15–What is your favorite way to practice self-care?
Baking is a great way to do something tangible and physical, and then at the end, you wind up with something delicious.
16–What can you eat and never get sick of? 
If chilaquiles is on the menu, I'm ordering it.
17–Will you share a favorite, recent-ish book you recommend? 
I just read JACKSON by LaQuette and it's amazing! Hot and deeply emotional, with an exciting mystery and lovable characters.
18–Do you have any hobbies? 
See the aforementioned baking. I like to paint every now and then, and I've gone through periods where I'm addicted to crocheting amigurumi (small figures and toys). I even made Grogu (aka Baby Yoda) from The Mandalorian before I'd ever watched the show.
19–Are you an early bird or a night owl?
Back in the day, I used to be a night owl, and in graduate school, I didn't go to bed until 2 or 3 in the morning. Now, when it's 9 pm, I start heading to bed. It doesn't matter where I am or what I'm doing. After 10 pm is my absolute cutoff. So I guess by default that makes me an early bird.
20–What can readers expect from you next?  
After Waiting For a Scot Like You, which is the final book in the Union of the Rakes series, I'm starting a new series called the Last Chance Scoundrels. Three rakish younger sons must marry women of good reputation or else they're cut off without a cent. But there's far more to these "respectable" women than meets the eye, to the heroes' surprise!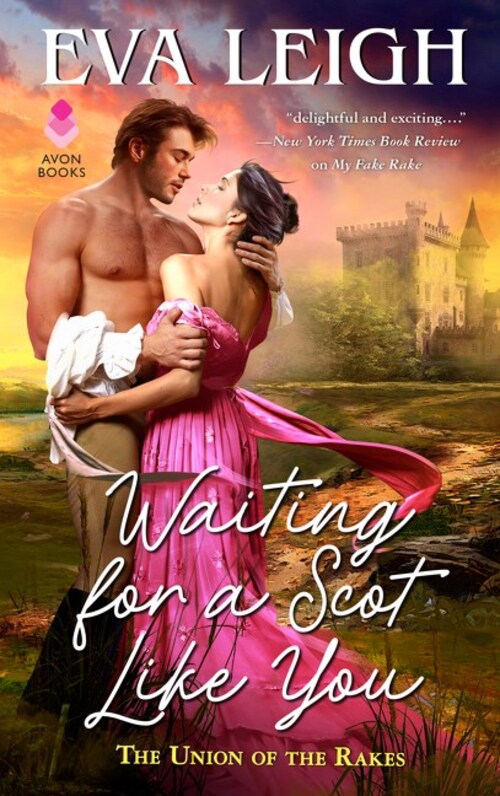 In the third book in Eva Leigh's new 80s movie-inspired Union of the Rake's series, a wild, fun-loving Lady takes a grumpy Scottish soldier on the road trip of a lifetime!
For a merry widow and a stoic major, it's a bumpy road to love…
Adjusting to life in peacetime isn't easy for Major Duncan McCameron. Escorting a lady on her journey north seems like the perfect chance to give him some much-needed purpose. That is, until he learns the woman in question is the beautiful, bold, reckless Lady Farris. She makes his head spin and being alone together will surely end in disaster.
Beatrice, the Dowager Countess of Farris, is finally free of a stifling marriage and she has no plans to shackle herself to any other man. Ready to live life to the fullest, she's headed to a weeklong bacchanal and the journey should be half the fun. Except she's confined to a carriage with a young, rule-abiding, irritatingly handsome Scottish soldier who wouldn't know a good time if it landed in his lap. But maybe a madcap escapade will loosen him up…
Between carriage crashes, secret barn dances, robbers, and an inn with only one bed, their initial tension dissolves into a passion that neither expected. But is there a future for an adventure-loving lady and a duty-bound soldier, or will their differences tear them apart?
Romance Historical [Avon, On Sale: February 23, 2021, Mass Market Paperback / e-Book, ISBN: 9780062932440 / eISBN: 9780062932457]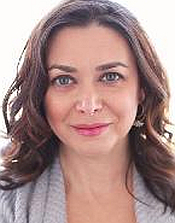 Eva Leigh is a romance author who has always loved the Regency era. She writes novels chock-full of determined women and sexy men. She enjoys baking, spending too much time on the Internet, and listening to music from the '80s. Eva and her husband live in Central California.
Eva also writes in multiple romance genres as RITA-award nominated Zoe Archer.