With a cozy mystery, the setting is important.
And if a writer is really lucky, that backdrop becomes a character in its own right.
With Coral Cay, I created my Florida dream town.  A comfortable village that's big enough to support a downtown populated with shops, a local grocer and a bookstore. And small enough that the denizens know each other on sight.
It also has a bit of a glamorous reputation. The resort area on the far side of the island is a playground for the rich and famous. The beautiful beaches and quaint village attract a flood of tourists every year. And, rumor has it, the island was originally discovered by pirates.
In Coral Cay, I wanted a place that was all the best parts of the state – the things I love. Deserted beaches. Afternoon cloudbursts that last all of fifteen minutes. Warm sand. Sunshine all year round. Cooling sea breezes smelling of salt. And brightly colored flowers everywhere.
And hopefully, some interesting people, too. A few readers have commented on the eccentric characters who inhabit Coral Cay. But really, they're just like the people who live in your own neighborhood. In a book, though, you get to learn a little more about them than, say, those nice, quiet folks who live next door.
So you discover that the town mechanic (who runs a very successful garage), reads the classics. And that the local yoga instructor is a tart-tongued eighty-something with a supple mind and a nimble body. And you meet town dog Oliver, a half-grown puppy who has the run of the village. (And a loving home wherever he happens to appear.)
I also love the way the place is a melting pot for food, music and culture. Like my main character, pastry chef Kate McGuire, a lot of the people in Coral Cay are transplants.
They come from all over.
As auto mechanic Gabe tells Kate, "People want to get a fresh start, they either roll west or south. This is as far south as you can go without hitting water."
And that crazy-quilt of cultures really shows up in the food. At the meetings of the local book club, the Coral Cay Irregulars, meetings are a potluck opportunity for local cooks to show off their skills. And the buffet table sags under the weight of everything from scallion pancakes and smoked turkey to quiche, lasagne and mac-and-cheese. (And, thanks to Kate, warm chocolate chip cookies.)
Of course it doesn't hurt that a wealthy local gourmet food shop owner (and New Orleans transplant), Harper Duval, opens his stately home for the meetings.
The denizens of Coral Cay don't run from a scuffle, either.
When one of their own – baker Sam Hepplewhite — is arrested and charged with murder, these folks come together to dig out more information and share what they know – with each other and the police. And, in the meantime, a regular parade of visitors to Sam's cell keeps him well-fed and occupied (if slightly grumpy).
And what starts out as a neighborly bid to fix up and reopen the bakery in Sam's absence turns into an impromptu block party — with live music, pitchers of tea and lemonade, fresh baked goods, and tons of people.  As town florist Maxi Más-Buchanan tells Kate, "Welcome to village life. No big secrets. No small parties."
If I'm lucky, Cookie House readers get a sweet Florida vacation for a few hours: Feel the breeze on your face and the warm sand under your toes. Smell the blooming jasmine in the air. Sample a few delicious bakery treats. Indulge in a scrumptious Cuban meal. Or tuck into Bridget O'Hanlon's Irish stew ladled over freshly baked sourdough rolls at the diner, surrounded by new friends and neighbors.
Cozy yet magical. The kind of place you want to spend your vacation. Or, hopefully, a few hours curled up with a book.
Cookie House #1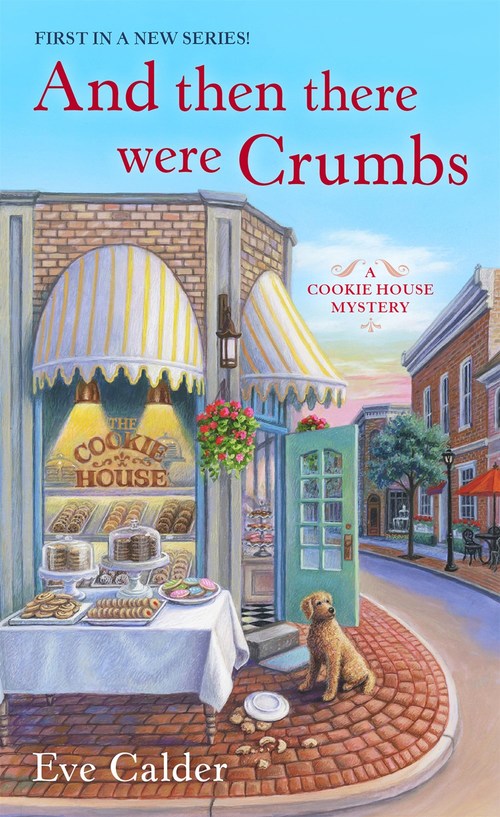 The first novel in a delightful cozy mystery series set in a cookie shop!
After catching her boyfriend with his hand in the cookie jar, pastry chef Kate McGuire hightailed it to Coral Cay, Florida–the perfect remedy to a broken heart.
When she comes across cranky owner Sam Hepplewhite's bakery—sorely lacking in the cookie department—Kate knows she can use her talents of guessing—and baking—customers' favorite treats. Everything's looking up–until the body of greedy land developer Stewart Lord is found dead after eating the Cookie House treats.
Lord had dollar signs in his eyes when he set his sights on tearing down the Cookie House for a condo development. With Stewart dead, all signs point to Sam as the culprit—and now, it's up to Kate, the beloved town stray dog Oliver, and the residents of Coral Cay to find the real killer.
Mystery Cozy [St. Martin's Paperbacks, On Sale: July 30, 2019, Mass Market Paperback / e-Book, ISBN: 9781250312990 / eISBN: 9781250313003]

Will a murder shut the Cookie House down forever?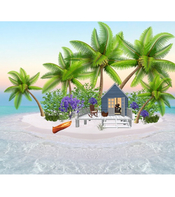 A Florida native, Eve Calder contends that cookies always taste better when you eat them at the beach.