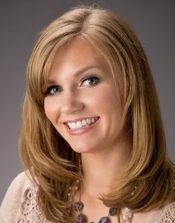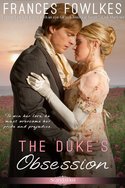 You know those scented perfume ads that fill the pages of fashion magazines and spill out of beauty store fliers? The ones with the sticky flap, that once lifted, fill the reader's nostrils with an olfactory overload?
Yeah, I hoard them.
Just to be clear, I am not a hoarder. In fact, I consider myself the very opposite. A clutter purger, if you will, who often times has to go out and buy the odd knick knack or doodad because I threw it out in my last decluttering frenzy.
But perfume flyers are different. Those, I take and carefully stack in my office drawer, pulling them out whenever I need inspiration.
Why?
Because those little fragrance ads are far more than just a piece of paper with a bit of scent sprayed on their glossy surface. They are scene setters, writer's block breakers, and character creators.
Whenever I peel back that sealed flap, images appear, of a tropical paradise in St. Tropez, of an English rose garden in full bloom, of a silk tent in an exotic Oriental hideaway. Refreshing clean top notes, light floral layers, and musky overtones whisk me to foreign places and help settle me into a scene.
Not only do those ads give me paper cuts on my nostrils, they also deliver amazing examples of descriptive literature. I kid you not. A whole heck of a lot of time and marketing went into the precise selection of words to capture the essence of the scent being hawked and I'm always suckered into buying a scent based on the description alone. Sensual, refreshing, flirtatious, opulent…sold. The strong adjectives and powerful verbs remind me of the vast repertoire of words at my disposal. Sometimes all it takes are those two descriptive sentences to spur me past a block in my writing.
I would be remiss if I didn't also mention the picture of the scent itself. The bottle encasing the fragrance can be just as descriptive as words. Is it tall and thin or thick and wide? Is the glass opaque or sheer, pearled, or glittered? What sort of image is the maker of the scent hoping to convey? The models surrounding the scent provide further fodder for my creativity. Writers often use images of models and actors as visual inspiration for their characters, and both are found on the glossy pages of fragrance ads. All I have to do is pull out an ad, and I have an instant reference for a character. I even use the scent to further develop that individual—what sort of hero would wear this woodsy smelling cologne? A strong protector? A womanizer? A social recluse?
Yeah, all of that from a spritzed piece of paper. So, go buy yourself a copy of "Instyle" or "Elle" and rip out those ads. Not only will your desk drawer smell good, you'll have a new well to draw from the next time the muse decides to disappear.
To comment on Frances Fowlkes's blog please click here.