Fourth of July and Bastille Day celebrate the dynamic and unprecedented revolutions that spawned two new nations, one a former colony breaking away to control its own destiny, the other throwing off centuries of royal rule to create itself a republic—at least, for awhile. That Revolutionary France, and the dictatorship-turned-empire the followed, is explored by this column's selection of historical fiction.
Moving chronologically, we start with MADAME TUSSAUD: A NOVEL by best-selling author Michelle Moran. Trained by a Swiss doctor she calls her uncle, Marie Grosholtz becomes a skilled artist in the sculpting of wax and an astute businesswoman who helps run the family firm, Salon de Cire, which displays wax portraits and tableaux of the foremost personalities in France. Although her family's home is a meeting place for budding revolutionaries like Desmoulins, Marat and Robespierre, when the royal family, impressed by her artistry, invites her to become a tutor to Princess Elizabeth, she cannot refuse. But as she gets to know her student, the king, and the queen better, she finds herself balancing a fine line between sympathy for her royal employers and the increasingly strident demands of the reformers. And when reform becomes the madness of the Reign of Terror, she must put pragmatism before loyalty and do what is necessary to insure that her art, and her family, survive—including making death masks of guillotined aristocrats, some of whom were formerly friends. Moran presents readers with a vivid portrait of an extraordinary woman and a desperate time.
We now jump from Revolution to the Empire with THE AMBITIOUS MADAME BONEPARTE by Ruth Hull Chatlien. Baltimore Belle Betsy Patterson believes herself destined for more than a mundane marriage with some rich planter in the fledgling United States. Her dream of a glamorous life in the courts of Europe seems destined to be fulfilled when she falls in love with dashing young French lieutenant Jerome Bonaparte, youngest brother of Napoleon. But the general who plans to expand his power by marrying his family into all the royal houses of Europe has no use for a brash American. Refusing to recognize the marriage or the son produced from it, Napoleon becomes an adversary Betsy fights bitterly her whole life, battling for the recognition of her status that never comes. Along the way, this witty, bold, confident woman scandalizes Washington with her daring fashions, dines with Presidents, dances with the aristocracy, survives shipwreck, attacks by French and British ships, and the Battle of Baltimore in 1814. Full of rich period detail, Chatlien's novel illumines the life of one of the Napoleonic Age's lesser-known but no less fascinating figures.
BECOMING JOSEPHINE by Heather Webb features another female from the New World who had much greater success at achieving wealth and fame–Creole beauty Marie-Josèphe-Rose Tascher de la Pagerie of Martinique, who became known to the world as the Empress Josephine, Napoleon's first wife. Her first, arranged marriage to Eugène de Beauharnais, unhappy and leading to a separation, gave her two children. After being imprisoned during the Terror—during which her husband was guillotined—Rose survived to become a beautiful but indigent socialite who survived by having affairs with a number of prominent men. In 1795 she was introduced to rising soldier and politician Napoleon Bonaparte, who became enraptured by her and married her in 1796 over the objections of his family. Though both would go on to take other lovers, the fiery sexual passion and genuine love between them never died. But in one of history's great paradoxes, the brilliant general of the revolutionary republic that executed its last hereditary king went on to overthrow that republic and install himself as emperor, obsessed with creating a new hereditary dynasty—his own. And the one thing Josephine could not give him was a son. And so she cedes her place, agreeing to a divorce so that Napoleon can have his heir, earning his gratitude and a permanent place in his heart. Webb's pen illumines the life of this beautiful, complex woman, who like so many others of her age, was supremely a survivor.
We close this look at the women of Revolution with the wife who succeeded Josephine in Michelle Moran's THE SECOND EMPRESS. Chosen from the list of the most advantageous political matches available to him is a Hapsburg princess, eighteen-year-old Marie-Louise, daughter of the Emperor of Austria. Famously quoted as saying "I married a womb," Napoleon offers his new wife titles and riches, but not fidelity nor his confidence. For her part, agreeing to the marriage on the urging of her father to avoid war, Marie-Louise tries to be a good wife to her distant, mercurial husband. Despite the fact that she soon becomes pregnant, her influence at Court is held in check by Napoleon's powerful, capricious—and extremely jealous sister, Pauline. And when the political alliances fail to prevent the outbreak of another war, Marie-Louise is faced with an agonizing choice between her duty to her husband—and to the infant son she must at all costs protect.
As we live in safety, enjoying the fireworks marking these two respective holidays, we can thank these authors for giving us vivid glimpses into an era when the "bombs bursting in air" were all too real—and when intrepid women had to rely on their courage and ingenuity to find ways to survive. Vive les femmes!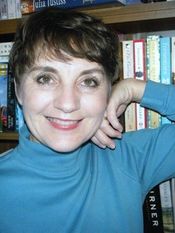 Real, intense, passionate historical romance
After twelve years as a vagabond Navy wife, an adventure that took her from Virginia Beach, VA, to Monterrey, CA, to Tunis, Tunisia to Oslo, Norway and back, Julia Justiss followed her husband to his family's East Texas homeland. On a hill above a pond with a view of pasture land, they built an English Georgian-style home. Sitting at her desk there, if she ignores the summer heat, she can almost imagine herself in Jane Austen's Regency England.
In between teaching high school French and making jaunts to visit her three children (a Seabee in Gulfport, MS, a clothing buyer in Houston and a mechanical engineer in Austin, TX) she pursues her first love—writing historical fiction.
Series: Regency Silk & Scandal | Hadley's Hellions | Ransleigh Rogues