Fresh Pick for Friday, January 29th, 2016 is AMISH HOMECOMING by Jo Ann Brown
#InspirationalFriday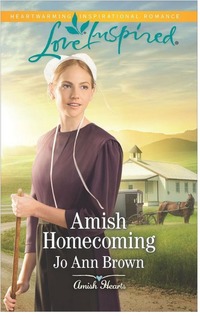 Ten years ago, Amish quiltmaker Leah Beiler and her twin brother left their community and family without a word. Now she's finally come home—with her orphaned young niece. Leah has much to explain to so many, including Ezra Stoltzfus.
Before she left, she dreamed of marrying the handsome dairy farmer. But now that she's lived among the English and is raising a child who knows nothing of Amish ways, Ezra worries she'll leave again. Leah will have to prove to Ezra that her future is in Paradise Springs—and with him—forever.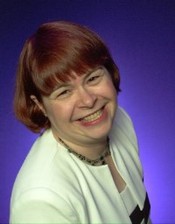 Jo Ann Brown has been creating characters and stories for as long as she can remember. Her first stories were populated with her friends and sisters. She wrote her first novel in high school, and it happily resides in the very back of her file cabinet. Fast forward through college, serving in the Army as a quartermaster officer, getting married, and increasing her blessings with three children…and Jo Ann sold her first book (a western historical romance) in 1987. Since it was published in 1988, she has sold over 100 titles and has become a best-selling and award-winning author. Romantic Times called her "a truly talented author." She writes romance, mystery, and paranormal under a variety of pen names. She currently writes for Harlequin Love Inspired Historical and Guideposts mystery series as Jo Ann Brown, and she writes paranormal, Regency romances, and mysteries for ImaJinn. She also is co-authoring an Amish series for Berkley with Cameron Dokey. They write as Marianne Ellis.
Her books have been translated into nearly a dozen languages and are sold on every continent except Antarctica. A sought-after speaker, she has been teaching creative writing for over 20 years, and she established several popular fiction courses at Brown University.
She has always lived on the east coast, but now resides in Nevada with her husband and two chubby cats.
The Fresh Pick is chosen by a group of readers and is never a purchased advertisement or promotion. We've picked this book because it appeals to us and we like to share our diverse tastes in reading and hope you'll give it a try.